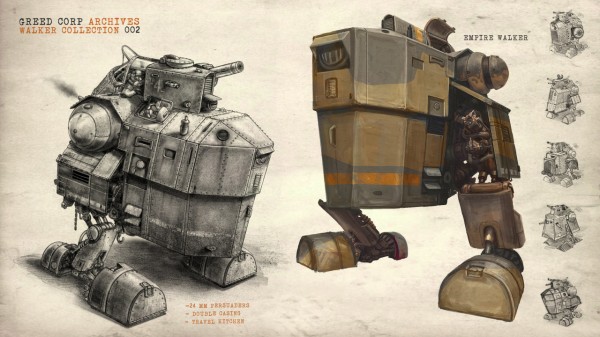 Strategy games are all about resource management. Mine crystals and cut down forests with nary a repercussion in the name of advancing your troops, technology and territory. W!Games's Greed Corp is looking to destroy the ground the genre stands on — literally.
Maintaining ecological equilibrium is the tent pole of Greed Corps. Overharvest your land and it will crumble beneath your feet. Harvest too little and you won't be able to mount an offensive against enemy factions. Set in the industrial revolution/steampunk inspired world of Mistbound, four factions struggle for territory: The Empire, The Freemen, The Cartel and The Pirates. Their tools of destruction range from airships to cute and deadly industrial walkers that remind me of Pixar's Luxo Jr.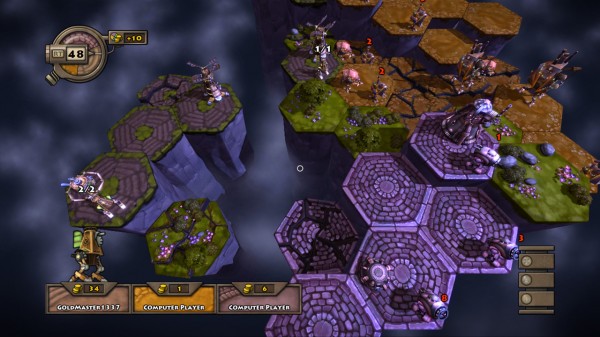 With adorably appealing design, a "green" twist on resource management, and a land-collapsing mechanic that promises to keep matches fun and frantic, could W!Games have a foundation-building title on their hands? Or will it all come a'crumbling down? We'll find out when Greed Corp drops early next year on XBLA, PSN and PC.
Check out more screenshots, artwork and trailers at the Greed Corp official website.