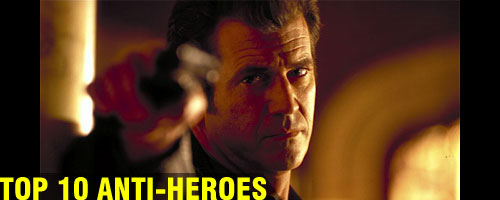 It is a common belief that to be a hero you must essentially be selfless, virtuous, and committed to doing good. Well, not every protagonist has that belief structure. In the case of the following ten people, we see black and white blend into shades of grey. These are people who march to the beat of their own drums and who are driven by their own motivations, whether they be revenge, financial gain, personal enlightenment, or just to live life by their own terms. These ten prove that just because you're the main character, it doesn't mean you have to be the squeaky clean good guys.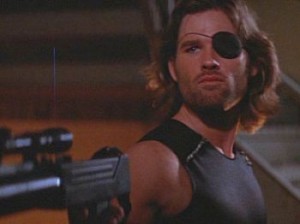 He was once heralded as a hero, but as the world changed, he stayed the same. Now he's an outlaw and an anarchist. But in a world gone mad he's the only sane man around. He's also the man you turn to when you need to get a dirty job done… specifically, the jobs that have you going into the mouth of hell to retrieve a precious item, whether it be an elected official or a doomsday device. Snake will bust his way through crime lords, surgical mutants, and terrorist leaders to accomplish the mission. The downside to teaming with Snake is that the survival rate is not particularly high. Anyone who helps him or fights the fight with him usually ends up dead in a ditch by the time everything is said and done. Despite that fact, it's better to stay on Snake's good side, or he'll make you hurt for it.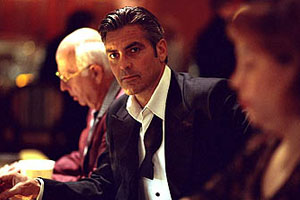 Danny Ocean is the idea man, the man with the plan, the thieving chairman of the board. When it comes to organizing major heists, no one crosses this Ocean. The thing that separates Danny Ocean from your garden variety petty thief is that Danny and his entourage have a code. Even in a den of thieves there is still honor, and that honor should always be respected. They never steal from people unless they deserve it or unless they won't miss the money. Of course if they do miss it, they won't be able to do anything about it. That's because Danny and his crew are always ten steps ahead of the everyone. He also has no problem making you hurt in your wallet if you decide to screw one of his friends over. Rest assured, once he hurts you back, you won't even be able to send any hired muscle after him. More than likely, they like him better than they like you.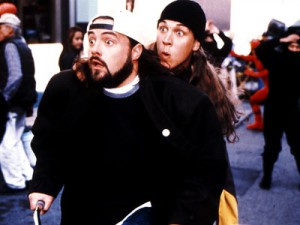 One is a foul-mouthed stoner with bad pronounciation, the other is the quiet type who will randomly show signs of insight, and they're both drug dealers. They are on a quest of achieving absolutely nothing. They live a life of contentment by simply hanging out in front of the block of stores in Leonardo, New Jersey. Even when they're on clandestine missions to save all of existence, Jay's motivations are totally sexual in nature. Most of time you'll catch him gloating about his conquests or the women he intends to conquer. Naturally, it is debatable whether these conquests are true. Silent Bob, on the other hand, is a bit more rational in his ways. He is definitely the brains of the two. He has the smarts to take Hollywood for hundreds of thousands of dollars for likeness rights, and on a smaller scale help you come to terms with a failing relationship. Together, these two reign over the streets of the Jersey suburbs and their sovereignty has gone unchallenged.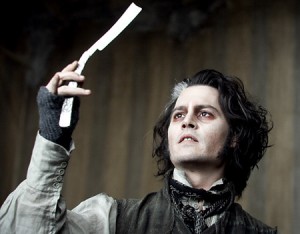 He is the most sympathetic serial killer to grace the broadway stage and the silver screen. He never forgives and never forgets. Why should he? After all, how would you feel if you were sent to Australia on a trumped up charge while a lecherous judge ravages your blushing bride and adopts your daughter? I don't know about you, but I'd be a bit bitter towards the world. Upon his return to London, Sweeney ponders and Sweeney plans a elegant scheme for revenge against the judge and his subordinate Beadle Bamford. All the while he relieves his disdain for humanity by slitting the throats of any unfortunate customer who comes into his shop. When Sweeney returns from his prison, he is hollow and all he has is revenge. The only solace he can find is that of his razors. His chase-silver razors would be the tools of his satisfaction. Satisfaction that would come when those silver razors dripped blood-red rubies.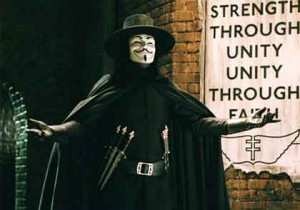 It's an important fact that one country's hero is another country's terrorist. This is a fact that has always been with us for centuries. In America, our founding fathers were once deemed as terrorists by the British. As it was observed in the musical Wicked, the argument is only settled depending on who is willing to fight harder for their views to be dominant. That is exactly what V does. Bearing the image of Guy Fawkes, V rocks the foundations of a fascist regime and ignites a revolution which liberates a nation from the grips of fear. His motivations are definitely questionable, considering that the people who represent the government he sets out to topple are the same people who destroyed him in the Larkhill Research Facility. Through Evie Hammond, V is able to regain his humanity and realize that after the fifth of November there will be a new world beyond him and his vendetta, and that the people must want it badly enough.
5) Leonard Shelby from Memento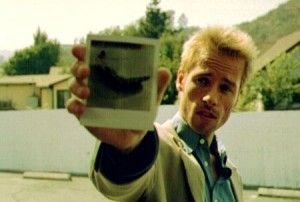 If you were able to forget that you murdered someone for your peace of mind, does that mean it didn't happen? That's how it is for Leonard Shelby. After attempting to save his wife from being raped and murdered, Leonard sustains a serious head injury. As a result, he no longer has any short term memory. Leonard embarks on a mission to find and kill the men who murdered his wife. The thing is, how do you live your life afterwards? How do you know that you accomplished your goals when you'll never remember it? For all Leonard knows, he already caught the guy. For all he knows, the man he is now searching for is another in a long line of people he thinks did it. Leonard uses habit and routine, along with notes, tattoos, and photographs to aid him in his search, but can he even trust his own handwriting? Has Leonard become as horrible as the men he is hunting?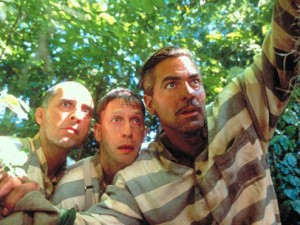 Sure, gettin' yerself baptized put you square with the Almighty, but the state of Mississippi is a little less sympathetic. Especially if you're like Ulysses Everett McGill, Pete, and Delmar O'Donnell, a hapless trio of convicts who make a miraculous escape from the chain gang and embark on an odyssey to find a cache of loot from an armored car robbery. Everett is a bit of a habitual liar and an insufferable know-it-all. Pete is very rough around the edges and occasionally aggressive when the mood hits him. Then there's Delmar, who is an all around good-natured guy who tends to be a bit oblivious to the magnitude of things that happen around him. Their journey finds them in a car chase with George "Babyface" Nelson, crashing a Klan Rally, and even becoming recording stars without them even knowing it. Through all these troubles, they will find their salvation, just not the kind they seek.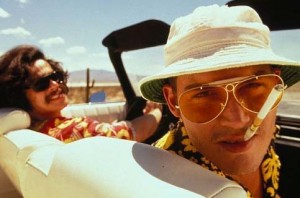 Raoul Duke is one of the many working aliases of the famed gonzo journalist Hunter S. Thompson. Accompanied by his Samoan attorney, Raoul embarks on a savage journey to Las Vegas to find the heart of the American Dream. All the while they are stoned, ripped, and twisted from the contents in their big, black suitcase. Thompson was a roaming freelance journalist who was caught up in the waves of change that rocked the late 1960's. He observed how there was a beautiful counterculture of people who protested the injustices of the establishment and how they fought it in no mean, military sense. Now, in the foul year of our lord nineteen-hundred and seventy-one, Thompson is one of the many who lament the demise of that high and beautiful wave while pulling a series of savage burns on the hotels, the locals, and the police, between hits of acid, ether, and adrenochrome.
2) Porter from Payback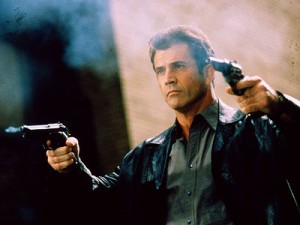 Porter's not doing this to make the world a better place; Porter is doing this because there are some people who need to be killed, and killed real bad. You work hard in the trenches for your retirement, and all you get is betrayed by your woman and your partner, and they leave you for dead. There's nothing good or noble in what Porter does, but it can't be denied that it's totally justified. After all, the people he kills aren't exactly a savory lot. They have no honor, no ethics, and no sense of fairness. They practically beg for Porter to call down the thunder, and that is some angry thunder. Porter punishes the lot of them with a cold, steely demeanor, and he never flinches from blowing someone away.
There are rogues, and then there's the rogue that the term "rogue" was created for, and that rogue is Captain Jack Sparrow! It cannot be denied that throughout the trilogy, Sparrow's motivations are entirely his own. It just so happens to be dumb luck that his goals are aligned with others'. He has a sublime gift for manipulation and has a knack for changing allies more often than he changes his girlfriends. He's always unpredictable, and his methods are practically indecipherable to others. The only thing you can count on is that Jack will always come out on top (unless rum is invloved). Though Jack is, by all means, a scoundrel and a blackguard, he still respects The Pirate Code, and he has been known to use the parameters of the code to his advantage. Looks may be deceiving, but it can't be denied that he is the best bloody pirate to sail the seven seas.
Honorable Mention: Mr. Orange from Reservoir Dogs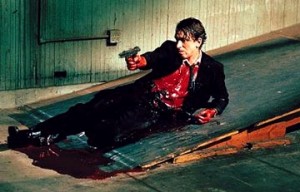 How far are you willing to go to do the right thing? The undercover officer, known only as Mr. Orange, may have gone a bit farther than he should have when he infiltrated Joe Cabot's organization. Ultimately, when all hell breaks loose, Mr. Orange finds his loyalties shifting to the edge when he impulsively kills a civilian and develops a friendship with Mr. White. After everything falls apart and Orange accomplishes his mission, he ends up paying the ultimate price for betrayal.