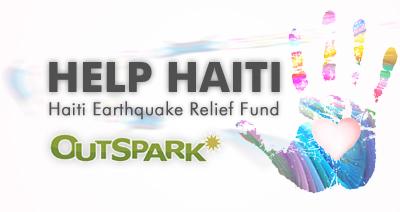 Earlier I had said that I didn't know of a way that geeks could help Haiti in a geeky way. Well, I have since found Outspark. They are running a promotion right now on their games in which 100% of the proceeds will benefit the people who survived the earthquake that hit Haiti. Outspark offers free MMO games, but for the month of January you can also get these games by giving a five dollar donation that will go directly to Yéle Haiti.
The games available as "Help Haiti" bundles are Fiesta, Secret of the Solstice, Wind Slayer, and Project Powder. All bundles will be available between January 15th until January 31st. This is an excellent opportunity not only to try out a few new games or a new social scene, but also a chance to help the people of Haiti.
You can locate each bundle in their respective stores through the links below:
Let's show the people of the world that Geeks Give Back. The end of the month is drawing to a close, but it's not too late to help out. Put down two comic books this week and check out the games at Outspeak. Again, if you have any questions regarding this charity or other ways to help the people of Haiti please feel free to email me at kelly@fandomania.com or leave a comment below.