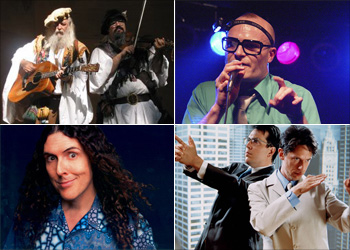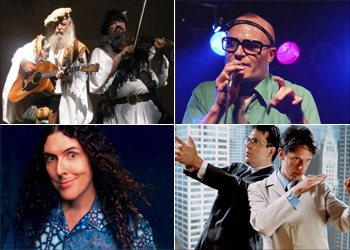 I decided to start off the New Year with an exploration of the topic of what exactly constitutes geek music. It's not necessarily as easy a chore as it might seem. The flippant answer, of course, is any music that geeks (and nerds — for the purposes of this article I'm lumping them together) like. But that's obviously not a very good definition since that pretty much allows anything. Geeks are a diverse lot so I'd imagine you'd find heavy metal geeks, rap geeks, country geeks, and everything in between. I know I enjoy a wide range of music. So that definition isn't very useful.
Of course, I could limit myself to the obvious: songs about geeky topics. But that seems too limiting. Even the most geeky nerdcore artists don't deal with geeky topics in every single song. But it does seem like a good place to start: artists who mostly write songs with geeky themes. So that would include nerdcore hip-hop (e.g., MC Frontalot, Schäffer the Darklord, Beefy, etc), geek rock (e.g., Kirby Krackle, Sci-Fried, Jonathan Coulton, They Might Be Giants), "funny" music (e.g., "Weird Al," Devo Spice, the great Luke Ski, Paul and Storm), filk (e.g., the Bedlam Bards, the Brobdingnagian Bards), chip-tunes / bitpop (e.g., Shael Riley, I Fight Dragons, Doctor Octoroc), even music performed by actors in geeky shows (e.g., William Shatner, Leonard Nimoy, Brent Spiner, Tim Russ) and plenty of other music as well (yes, I realize my categories are not exactly precise which, admittedly, is kind of the point of this article).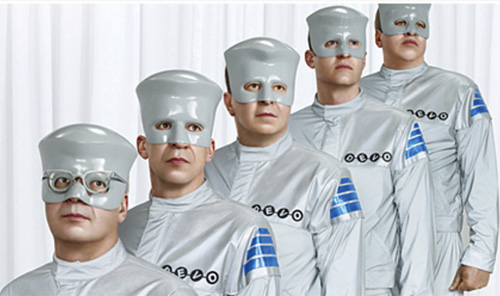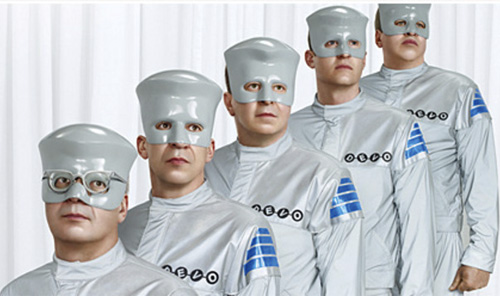 But that leaves out a few artists that might well fit under the category of "geek music." A prime example is Devo. As far as I can tell, none of their songs are really about geeky topics, but I doubt anyone would deny that they are geek music. Perhaps, then, it's the persona of the band. They're stage personas and shows certainly incorporate sci-fi and futuristic themes. Or maybe it's their extensive use of MIDI and other technology in their music. I suppose it's probably a combination of the two. In that case, perhaps we could include bands like Deltron 3030, Gorillaz, and MF Doom. That's certainly something I might explore, although maybe not a lot.
Another example of potentially geeky music includes some bands that might also be considered hipsters such as OK Go and Vampire Weekend. OK Go make videos that certainly qualify as geeky (one of them uses a Rube Goldberg device for heaven's sake!) and the band Vampire Weekend (the name alone is pretty geeky) has a song called "Oxford Comma." Anyone into language enough to even know what an Oxford Comma is has to be pretty geeky. So could certain hipster music that incorporates geeky elements be considered geek music? Perhaps.
Allow me a small digression here, since I realize I am in some potentially controversial territory: geeks tend to hate hipsters for appropriating their (our) culture in an "ironic" way. Given that geek culture has become more mainstream (which Patton Oswalt seems to think is a bad thing for geeks, although not everyone agrees with him [myself included]), it's inevitable that so-called hipsters (no one seems to self-identify as a hipster) would co-opt it for their own purposes. According to at least two different articles, geeks are obsessive, but hipsters are dismissive. I'm not sure those are necessarily mutually exclusive, nor that they are completely true. I've certainly known my share of geeks who completely dismiss Star Wars while obsessing over Star Trek (and vice versa). On the other hand, aren't hipsters obsessed with finding the latest fad that no one else has heard about in order to brag that they were there first (and then immediately dismissing whatever it is when it becomes "mainstream")? As for irony: don't most geeks make fun of jocks? Then explain this. If Star Wars-based sports jerseys are not ironic in the hipster sense, I don't know what is. Admittedly, geeks are not necessarily typified by disdain, but I'm going to say something controversial here: Perhaps, at least when we're at our worst, we're not so far apart as we may seem.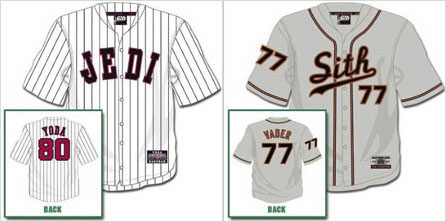 Now, admittedly, I've picked a couple of bands above who, according to interviews I've read, don't exactly exemplify the stereotypical hipster attitude. And though they may have slightly geeky themes, I don't think they would necessarily self-identify as geeks. So, then, does self-identity matter to geek music? Possibly. In that case, geeks who make music, even if it's not about geeky topics, could be included here. The actor Donald Glover raps under the moniker Childish Gambino. It's pretty straight-forward hip-hop, but Glover is certainly a geek (there was even a Twitter campaign earlier this year to get him an audition to play Spider-Man. Unfortunately, it wasn't successful despite support from Stan Lee and Brian Michael Bendis). Similarly, there's Navi who was part of "nerdcore-adjacent" Metamystiks, Inc., and has now released a couple of solo projects. Again, the music isn't necessarily primarily geeky, but according to Z from Hipster, please!, he's "one of us."
So have I solved the problem of what constitutes "geek music"? Certainly not, but I think I have my own working definition for this column. If it's geek-related, either by subject, production, or artist identity, it's fair game. This might lead to some weird article titles ("Geek Music Review: Of the Blue Colour of the Sky by OK Go," for example), but hopefully this article will serve as justification for such potential weirdness.