I'm finally getting caught up on reviews, including two that made my Best of 2016 list. I thought having two weeks off from work would let me get completely caught up on everything, but I've been way busier than expected. I really need to stop letting my grading pile up… Anyway, you don't care about that stuff, so let's get to the music!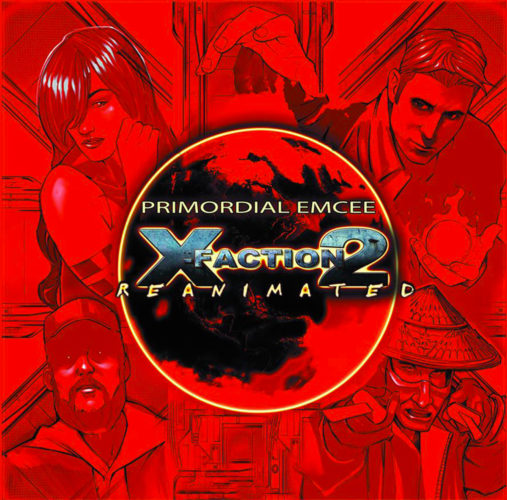 I've been waiting quite some time for this release after hearing "The Path of Prime" all the way back in February of last year. It got delayed due to various issues, but it's finally here. And it's been worth the wait.
I've mentioned before that there's a fine line between hip-hop with nerdy references and nerdcore, but this album is probably one of the most nerdcore releases from Hand'Solo records (with the possible exception of Wordburglar and the first Swamp Thing album). A glance at the titles of the songs tells you that you're going to be in for plenty of nerdy goodness: "Heroes for Hire," "Insidious Six," "X-Gene," and "Web Slingin'," for example. Even the title of the album, a nod to the various Marvel X-titles, signals its nerdiness. And if that's not enough for you, Prime actually calls his flows "nerdcore" on the title track.
The aforementioned first track released from the album, "The Path to Prime," is about The Matrix. I didn't make the connection at the time, but the title itself is not simply a reference to Prime the rapper, but also to Neo, the "One" (the "Prime"). Pretty cool! "Comic Relief" reminds me of Wordburglar's "Drawings with Words" in that both celebrate reading comic books. Prime's track also plays into the double meaning of the title with its almost circus-like beat. Burgie even joins Prime on the track with the best title: "Perfect cRhyme." It's such a great track for a collab with Wordburglar, what with his "criminal" name and his agility with rhymes.
If you love "old school" nerdcore, filled with plenty of nerdy goodness, this album is definitely for you. Go grab yourself a copy now!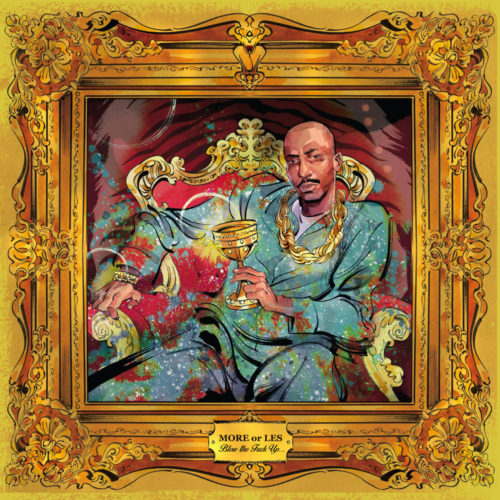 Speaking of nerdy rap, More or Les returns with some of his own brand of the genre. It's weird, but for some reason I'm slightly more hesitant to label this one (or Sammus's release below) as nerdcore. I mean, if we label hip-hop with nerdy references in it as nerdcore, it would pretty much all be nerdcore. I guess it's one of those "I know it when I hear it" categories. And it's probably a pretty subjective call, too (and please don't take that as a slam on nerdcore — I obviously love the genre!).
Anyway, let's just get to the music, shall we? Clearly I love this album since it ended up on my top 10 of 2016 list. The album title pretty well sums up the theme of the whole thing: try to make it big in the hip-hop industry, but remain true to yourself (of course, Les says it better than I do). Take the first two tracks, for example. "Pon Farr Dilithium" (ft. DJ Ollie Teeba) is about giving your all during live performances ("Any lazy show is offending me… It's Pon Farr Dilithium / Do it with thought and energy," a sentiment that, interestingly, is also captured on Sammus's first track, "100%"). And "No Turning Back" (ft. Blueprint and The Might Rhino) is all about getting to the top, doing whatever it takes to get there. Ironically, the first single from the album, "Cuppa," takes on the idea that perhaps Les's style of hip-hop isn't for everyone. I'm not sure I agree, though; I think anyone who hears his music would find it to be their "cuppa."
Les also takes on a topic near and dear to me: making money as an artist (though I come at it from the standpoint of a consumer). Both "Dis(s)incorporate" and "Don't Use Rap to Pay Bills" feature this idea. The former's title actually does a rather clever job of telling you exactly what it's going to be about: it's a "diss" track toward corporations (in this context meaning record labels that want to change your music), but also about not "incorporating" your image. And though the latter is about the unrealistic obsession that certain people have with making tons of money by rapping, I think it's rather a shame that it's almost impossible to even make a decent living by just making rap music (or any art for that matter).
I'll end by mentioning briefly a couple of other tracks with cool features, "Hate Rap" (ft. Wordburglar) and "Man Up" (ft. Schäffer the Darklord). Both tracks are about turning expectations on their ear, the first about people who "hate rap" actually loving More or Les and Wordburglar. I'll admit I used to be one of those people, one of those who said "rap is crap," but I've since come to my senses, obviously. And "Man Up" is about being a real man, one who appreciates the final things in life, takes care of himself, and treats people with respect. So, not your stereotypical "manly man." I can totally get behind this idea!
Head on over to Bandcamp now and check out this awesome album. You won't be disappointed!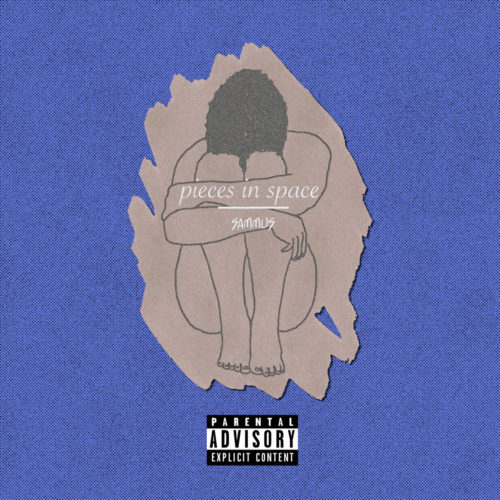 By now I'm assuming you've probably listened to my Best of 2016 podcast episode (and if you're one of my 5's of listeners, let me know what you think of the list!), so you know this was my favorite album of the year. I mentioned there that it was the easiest choice for the list, and that's true, but let me briefly mention why. While thinking of releases from 2016, it was the first one that came to mind, so it was first on the list. As I added more, listened to other releases, moved things around, and took stuff off, it kept staying at the top. Nothing else quite matched it in terms of the quality of the music or the importance of the lyrics. Plus I'm in good company, as the album made many more mainstream Best of 2016 lists as well!
Let's start off with one of my favorite tracks, "Weirdo" (ft. Homeboy Sandman). The song is about being a "weirdo" despite not necessarily appearing like one to the outside world. Well, that is, assuming you even get out of the house — the song is also about being an introvert. But it's more than that, even; it's hard to ignore the obvious political commentary of the final verse, especially with the line: "Yelling we can't breathe / Get off my airhole!" We're also weirdos because we resist, we speak out against those in power. That message was already relevant when the album was released; it's becoming even more so since this last election.
And speaking of powerful messages, there's also "Song About Sex." I'll admit, I still feel a little uncomfortable listening to this one. But that's kinda the point of it: when women sing about their sexuality, especially so blatantly, they get criticized for it, but when men do it, it's perfectly fine. More songs like this would likely go a long way to helping all of us feel more comfortable with women's sexuality. There's also "Comments Disabled," a song about, well, online comments, especially toward women, and especially toward female geeks. I've never understood why one's gender had anything at all to do with the kinds of fandoms you're "allowed" to be part of. Or why people say such nasty stuff online, stuff they would never say in person. I can totally understand why someone would want to disable the comments.
The album also features the more personal side of Sammus's music, with tracks like "1080p" and "Headliner." The former first appeared on the Infusion EP back in March, but this new version also includes a feature from the awesome Jean Grae (if you haven't checked out her music, you really should). I just love the metaphor of seeing the world clearly as being compared to seeing video in 1080p. The latter track is about imposter syndrome, something I, too, encounter when recording my podcast (I mean, seriously, it still amazes me that some of the guests I've had on were willing to talk to me!). In this case, Sammus rejects the idea that she can't be a headliner, something that I think is likely to start changing after the recent attention she's been getting.
If you've been living under a rock since October, now's the time to come out from under it (well, OK, I can totally understand why you might want to stay under that rock given the current political climate, or if you're an introvert, but, hey, maybe hook up the Internet under there sometime and point your browser over to Bandcamp?) and check out this amazing album. It totally deserves all of the accolades it's been getting since its release.