For this set of quickies, I'll be featuring covers, toys, and unexplored genres. As usual, the length of the review has nothing to do with the quality of the music.
The Protomen – The Cover Up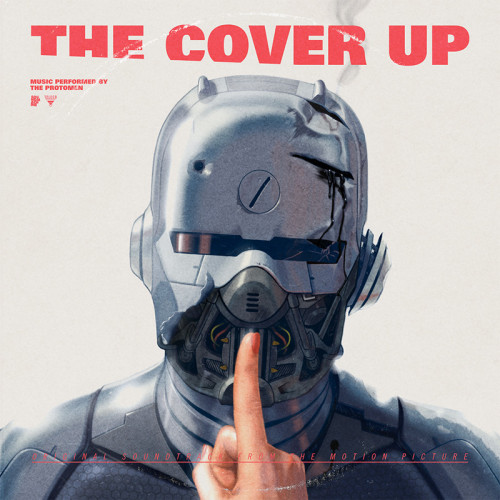 The Protomen are no strangers to covers, so it should come as no surprise that their latest release is filled with them. Since the covers are all '70s and '80s tunes, the album is available in both vinyl and cassette format as well as the typical digital format. There are also dialogue tracks in between the songs, and it's listed as being a soundtrack, but I'll be darned if I can find out what exactly that means. Regardless, it's awesome! Stand-out tracks include — well, all of them, really. But I'll just mention one specifically: "Mr. Roboto." I mean, come on! If you've somehow never managed to check out The Protomen, this is an excellent introduction to their style. I really can't recommend it highly enough.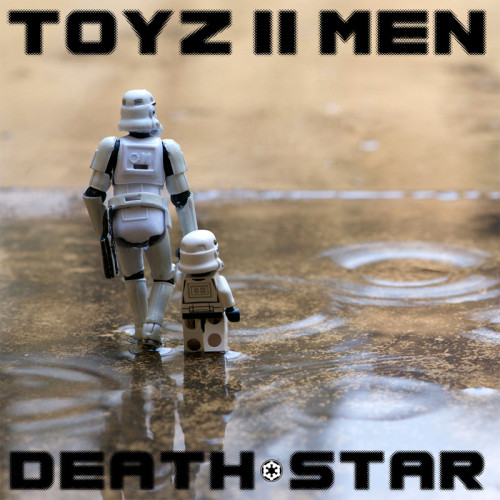 The songs on Death*Star's latest EP hearken back to the dawn of the modern geek age: the 1980s. The title is an obvious nod to Boyz II Men, but since the songs and skits are about '80s toys, cartoons, and other things that kids (and adults) love, it's also a clever nod to growing older (but definitely not up). As an adult who grew up in the '80s who has nominally grown into an adult, I totally relate to every song on here. Well, maybe not the last track, "I Kill You, I Kill Me." Both because I've never had a demon toy and because I was never a fan of ALF. I particularly love "Shell of a Good Time," probably because it also features Lex Lingo and Shubzilla, but also because I was a big fan of Teenage Mutant Ninja Turtles. And, yes, I'm going to get all hipster and say, the original black and white comics (then ruin it by saying that actually it was more my brother who was into them than I was). 1980s. Nerdcore hip-hop. Death*Star. What are you waiting for?
Mr. Negative – Unorthadoxicon (some songs are NSFW)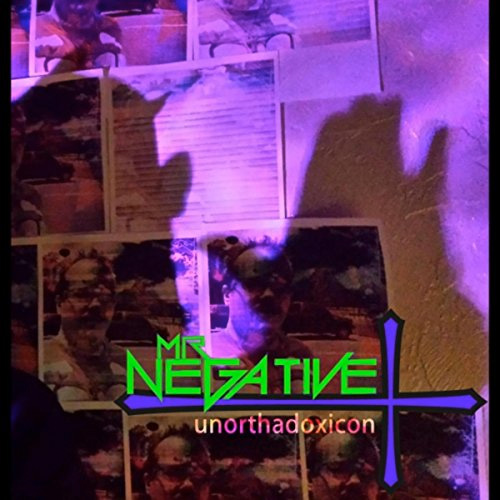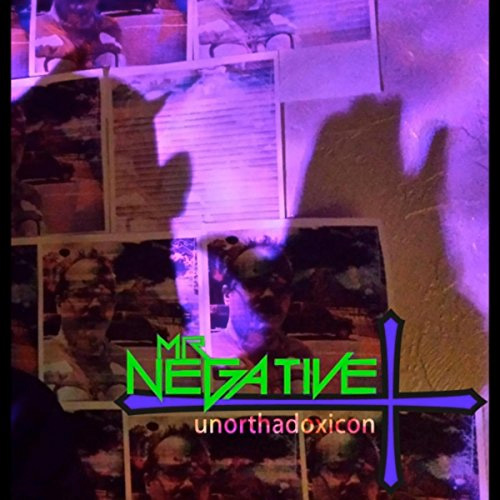 Full disclosure: Mr. Negative (aka Richie Collins) used to be my student back nearly fifteen years ago. He made music at the time that I really enjoyed, and I recently ran into him again now that I'm actually writing about music. He just sent me his newest release, Unorthadoxicon, which releases today. It's been some time since I've listened to straightforward electronica, but this album pulled me right back into it. With tracks ranging from ambient to dubstep, the album takes you on a journey into the unorthodox and the strange. Take my favorite track, "James Dean," as an example. Using samples of Charles Manson's creepy 1999 interview with Diane Sawyer ("I'm a convict. I'm an outlaw. I'm a rebel. I'm not a Sunday school teacher"), the song itself feels like a weird trip into the mind of a psycho. The use of "James Dean" as a title just shows the ridiculousness of Manson considering himself to be a rebel. I really enjoyed revisiting a style of music I haven't listened to in quite some time; if you're an electronica fan, you'll love this one.