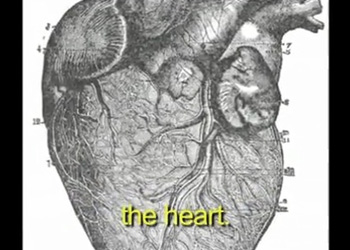 Since I already wrote a column about love of nerd girls (I'm actually working on a second list, but only have two more at the moment), I thought that for Valentine's Day I'd write a column about music about hearts. Of course, I couldn't just have any kinds of songs about hearts. These songs all feature hearts, but they are not necessarily love songs. They do, however, mostly play on the idea that hearts are supposed to be all about love. In short, it's a non-romantic, but "heartfelt" Valentine's Day list. (Contains some mildly NSFW lyrics / titles).
1. "I Think I Need a New Heart" by The Magnetic Fields
The first two on the list are the closest to love songs. Stephin Merritt follows in the long tradition of happy music with decidedly contrasting lyrics. In this, he needs a new heart because he's incapable of expressing emotions properly ("I always say I love you when I mean turn out the light"). I suppose in its own roundabout way, it ultimately is a love song, but certainly not a traditional one.
2. "Heart Tits" by The Grammar Club
This song, on the other hand, is more about love of someone because they have money than for anything more real. It features the mildly NSFW chorus: "You love me when I have money. Ooo, your heart's in your tits." Ahh, shallow love.
3. "Mammal" by TMBG
A sort of love song to mammals and their ancestors. Features the line "So the warm blood flows with the red blood cells lacking nuclei through the large four-chambered heart." Plus, it's educational!
4. "El Corazon" by Hard 'n' Phirm
My wife once pointed out to me that nearly all songs in Spanish have the word "corazon" in them. Apparently Hard 'n' Phirm noticed, too. They wrote a song all about the heart — its function and anatomy — in Spanish, a language which neither singer (as far as I know) speaks natively. They even manage to incorporate the band Heart. And yet it sounds like a love song. Love it!
5. "The Organ Donor's March" by Vermillion Lies
This is actually the one that inspired the list (though I first heard Kim Boekbinder's solo version which can be found here). "I have your heart, it beats inside, it's only three inches wide." A not-quite-love-song from a heart transplant recipient to her donor. Awww!
Bonus extra preview for my trock list later this week:
"Regeneration Is Useless (With Two Broken Hearts)" by The Medusa Cascade
Okay, this one really is a love song, but instead of one heart it features two: the Doctor's. It's all about the end of the 10th Doctor and Rose's relationship. The song can be found on the Trock On! compilation from DFTBA records.