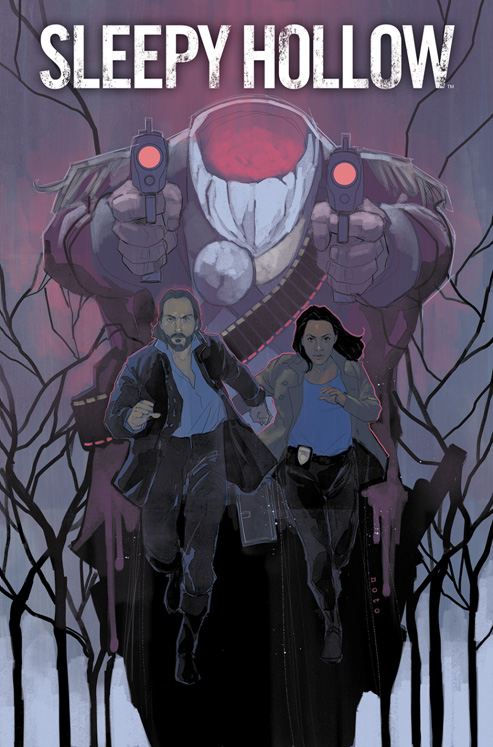 If you're a fan of Fox's supernatural drama Sleepy Hollow, you just might want to check out your local comic shop to supplement your fandom. BOOM! Studios has an official Sleepy Hollow comic book in production, and it's scheduled to debut with the #1 issue on October 15.
Sleepy Hollow's comic incarnation will be a four issue miniseries written by Marguerite Bennett and with art by Jorge Coelho. In addition to the main plot, each issue will include a backup story written and drawn by Noelle Stevenson. Bennett talked with CBR this week and dropped a few hints about what fans can expect from the comic.
"The comics take place at different parts of the series. The first two comics are each standalone, self-contained single issues, while the third and fourth will be our two-part finale, so to speak. The first issue takes place early in the season and is a story of magic, the second is in the middle and is a story of myth, and the third and fourth are close to the end, and are the story of a machine… Jenny, Frank, Henry, Luke and Andy all play pivotal roles, and there will also be a few new characters who I hope will move and charm you as well."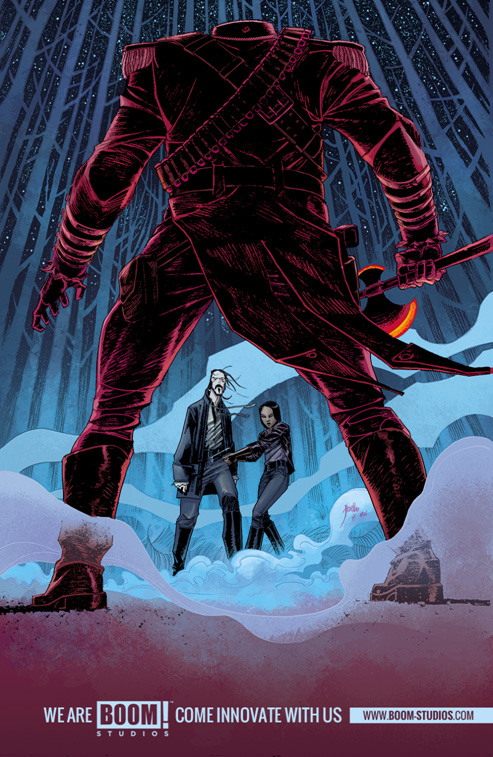 BOOM! has unveiled two covers for the first issue and will be ramping up to the new series release just in time for Halloween this year.