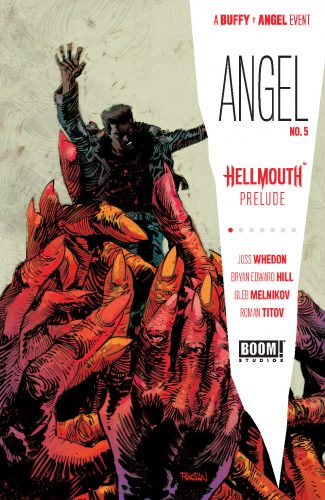 The team is building and backstories are being shared. It's a fresh new look at the characters and a tempting tease at what's to come. First up, the heroic and determined Gunn.
Note: This recap may contain spoilers!
We first meet Gunn as he's live-streaming to his adoring fans on social media. It appears he's built quite a following with his exploits through his inspiring messages and urban exploration, though he keeps the monster-hunting bit off the internet.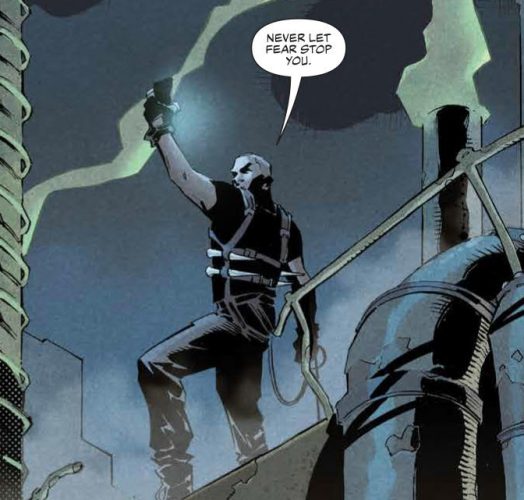 His life has been shaped by his traumatic childhood. When he was little, he and his friend were on the run from cops and a neighborhood guy picked them up and gave them a getaway ride. Unfortunately, instead of escaping danger they ran head-long into it, as the driver was actually a vampire named Lukas. Gunn watched his friend get slaughtered and he barely escaped himself. He's kept the secret of the night's events for the past ten years, but he's also used it as his mission. He is constantly seeking out Lukas for revenge, but sometimes he finds other monsters in the dark as well.
On one such nightly mission, he is facing off against a group of vampires when he meets someone that will surely change his life forever. Angel swoops in and kills all the vampires before introducing himself to Gunn. He invites him out for a burger to give the longer story of who he is and what he's after. And what a story it is!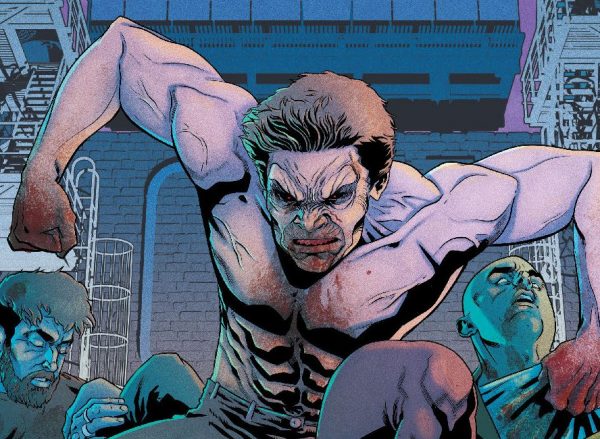 Angel gives him the rundown about how Liliith says he needs to get a crew together and Gunn should be part of that. Although Angel needs to head out of town for a bit, he writes down a location where Gunn can stay, be safe, and lets the offer stand. It's clear that Gunn would be an asset. He didn't freak out over Angel being a vampire and he can tell the good guys from the bad guys.
Gunn's got some thinking to do, but Angel's got a mission of his own. Lilith gives him the rundown of the situation in Sunnydale with the declaration that he needs to go there and save the world. A heavy burden, but Angel's used to those. While Angel heads off the Sunnydale to take care of the Hellmouth situation, Gun shows up at Angel's place and Fred is there to greet him. This is the beginning of Team Angel and there are more members to gather. For now, it's a good start and an interesting promise of things to come.
Rating: 4 / 5 Stars