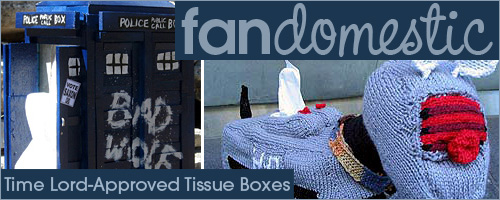 Even Time Lords get the sniffles. Here are four tissue box covers inspired by Doctor Who.
1. Needlepoint TARDIS Tissue Box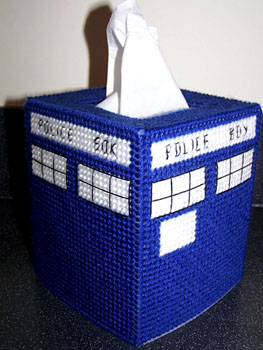 Craftster user TheCraftyCat made this TARDIS using plastic canvas and yarn. She offers a tutorial on her Craftster post.
2. Knit K-9 Tissue Box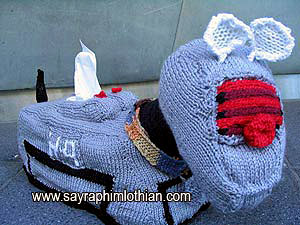 sayraphim at Craftster made up this K-9 cover as she went along, based on the suggestion of a friend who remembered a similar craft from an old Doctor Who activity book.
3. Wood TARDIS Tissue Box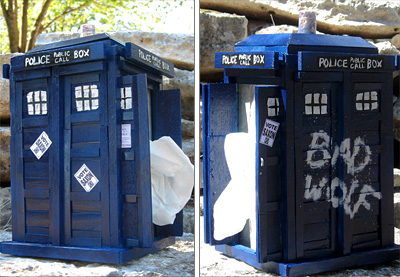 Popsicle sticks and paint were the materials Chimaera-Stormhawk used to make this TARDIS (a popular choice!) tissue box. I especially love the "Bad Wolf" graffiti and Saxon campaign posters.
4. Denim TARDIS Tissue Box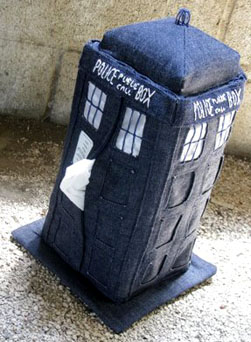 Jessica at craft:g33k designed this TARDIS tissue box cover for a Craftster swap. As with some of the other boxes featured here, she includes a how-to for the project on her site.