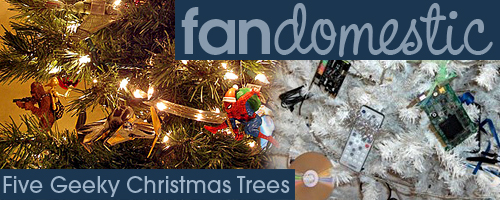 That's right, it's December, and for those who celebrate Christmas, that means it's time to decorate your Christmas trees! There are plenty of geeky ornaments on the market these days, plus innumerable ways to make your own. Let these five trees inspire you as you deck the halls.
1. Ken Newquist's Geek Tree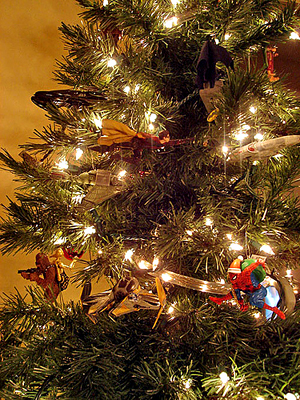 Ken Newquist, the editor of Nuketown, has been collecting geek ornaments since 1992. The result is this Christmas tree, described by Ken as having a speculative fiction theme. Look closely in this picture for Chewbacca, Frodo Baggins, Spiderman, Harry Potter, The Scorpion, the U.S.S. Defiant, Jedi Starfighter, and more.
2. Pacman "Tree"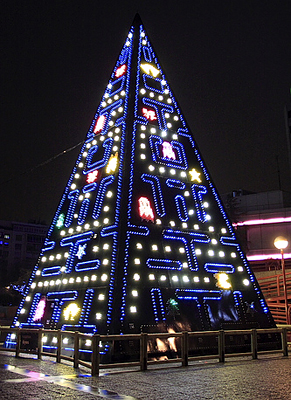 Last year, some clever Spaniards set up this fantastic tree-shaped Pacman display. It was located at Nuevos Ministerios metro station, downtown Madrid. This photo is courtesy dragon caiman.
3. PokéTree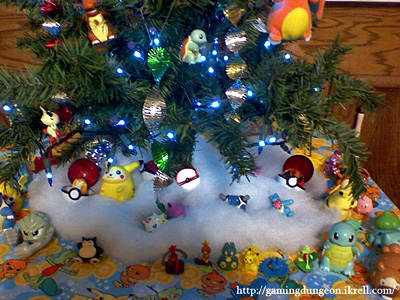 Baka at Gaming Dungeon puts his Pokémon collection to good use with this "PokéTree."
4. Star Trek/Star Wars Tree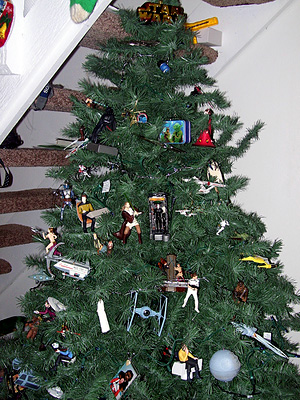 Flickr user grandhoftarkin celebrates two of the hugest geek fandoms there are with his tree.
5. Computer Geek Tree
Computer peripherals become ornaments on the PCNews.ro Christmas tree. Seems like a great use for dead devices!
Bonus: Computer Geek Wreath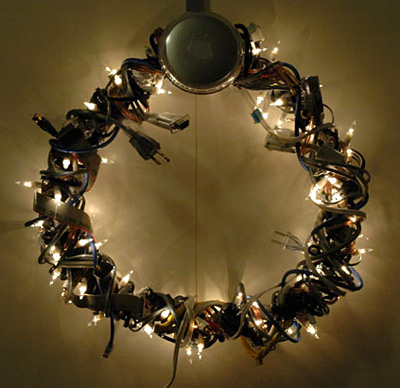 In the same vein as the tree above is this wreath by Michael, as featured on MAKE:zine.