Back in January, I featured some delicious-looking Star Wars snacks. It's time for some more yummy treats inspired by that universe, this time all sweet! Cakes, cupcakes, and cookies — oh my!
1. Star Wars Cake & Cupcakes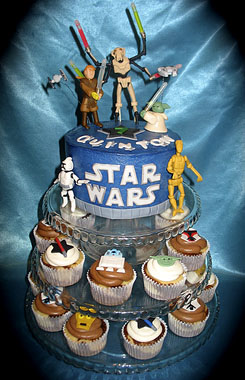 The figures and cupcake toppers on this amazing cake/cupcake display were all handmade from fondant by two parts sugar. You'll definitely want to check out the detail shots — Grievous is incredible (and edible)!
2. Lightsaber, Death Star, & Chewie Cookies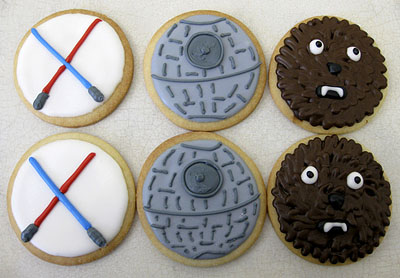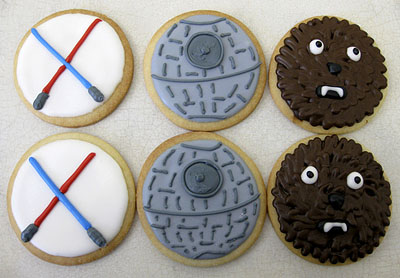 These adorable cookies featuring lightsabers, the Death Star, and Chewbacca were decorated by megpi.
3. Han In Carbonite Chocolate Bar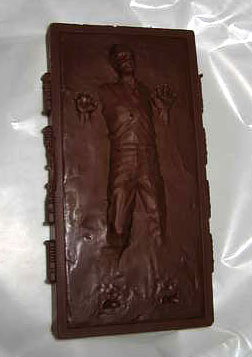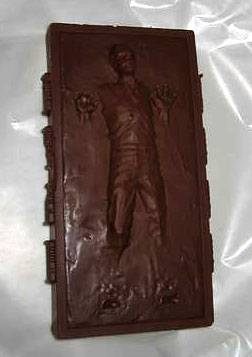 This is such an obvious idea once you see it, I'm surprised Nestlé hasn't actually mass-produced them! This particular bar was made by JoeMG323 following the directions at FreakCitySF's Instructable.
4. LEGO Star Wars Cake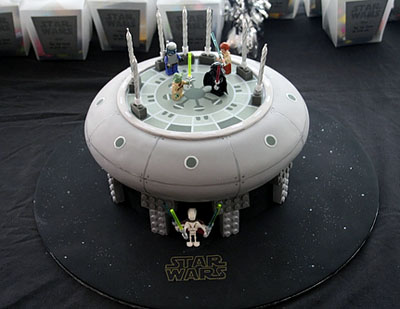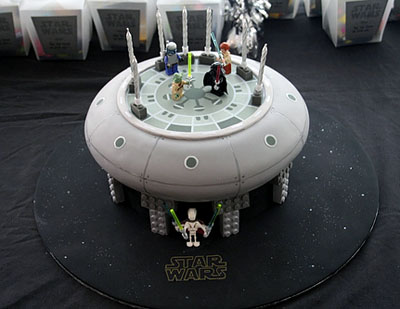 General Grievous seems to be guarding the doors to the fierce battle going on upstairs between Yoda, Vader, Jango Fett, & Obi-Wan on this cake made by Russ Weakley for his son's 7th birthday.
5. Star Wars Character Cookies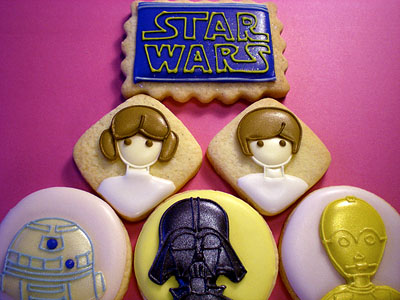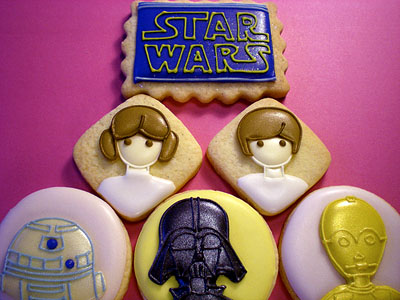 These cookies featuring the Star Wars logo, Leia, Luke, R2-D2, Darth Vader, and C-3PO were made by rosey sugar!