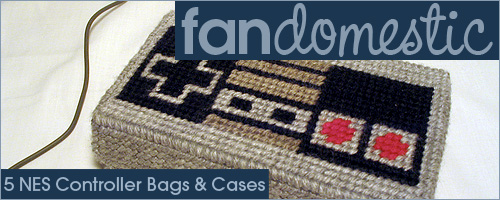 There is, perhaps, no more iconic image of old-skool 8-bit gaming than the NES controller. With its blocky shape and simple color scheme, it's easily recognizable no matter what form it's depicted in. Here are five bags, purses, and cases inspired by the original Nintendo controller.
1. Nintendo Controller Knit Clutch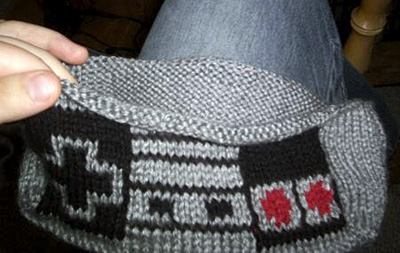 This small clutch purse was knit by Craftster member Lyndzi as a gift to a friend.
2. Nintendo Controller Messenger Bag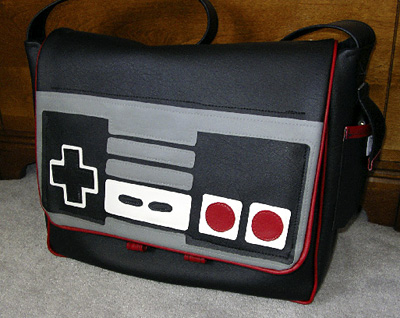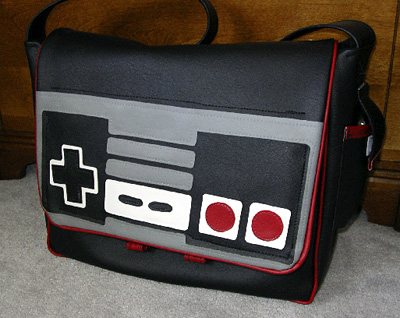 Craftster user frogz designed this messenger bag from scratch using vinyl. She offers a tutorial for making  your own here!
3. Nintendo Controller Handsewn DS Lite Pouch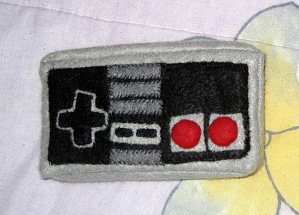 Craftster user animaeariesgirl hand-sewed this pouch out of felt to hold her DS Lite.
4. Nintendo Controller Needlepoint DS Lite Case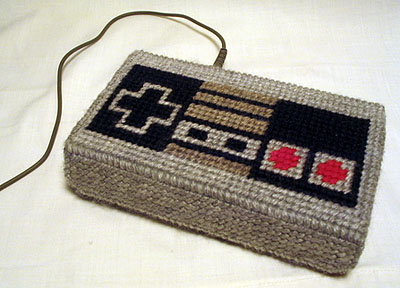 Also a DS Lite case, this one by rosered was made by needlepointing plastic canvas. It closes with velcro and has a hole in the back for the cord! She includes a tutorial and pattern in her Craftster post.
5. Nintendo Controller Purse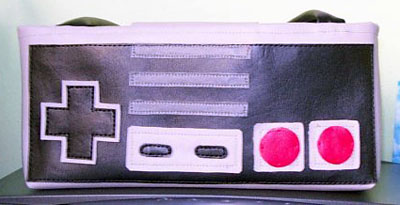 Ilia made this NES controller purse from vinyl and wrote up a tutorial as well!