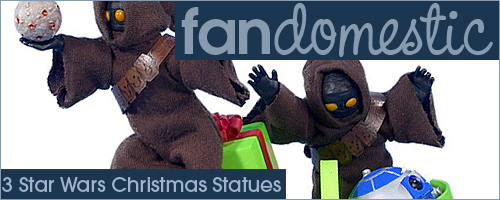 Star Wars may not be the first thing you think of when considering holiday decor, but it turns out there's actually a huge number of collectible items to get featuring the space opera. It would be impossible to feature them all, but these three statues are a good start.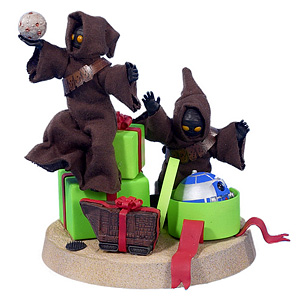 No gift would delight a Jawa more than shiny droid parts. I wonder if the mini Sandcrawler is remote controlled?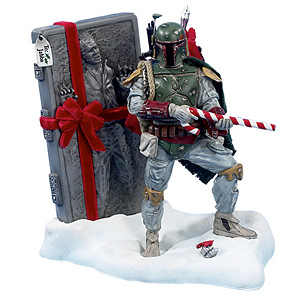 I'm not sure which detail is the most fun on this one — the candy cane blaster or the "To: Jabba" gift tag on poor Han.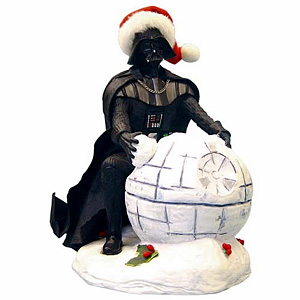 That's no moon, it's a snow sculpture! Vader's looking festive in his Santa hat. Hope you've been good this year; you don't want him coming down your chimney if you haven't.