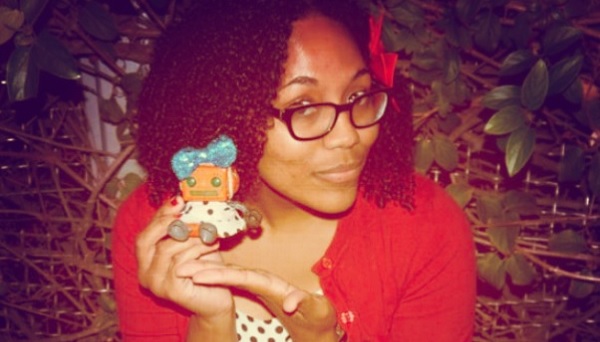 Like with video games, I'm no pro when it comes to social lives — especially in the love department. I'm a lone wolf who spends 90% of the week cooped up between four walls taking solace in one-sided conversations with a toy robot. So the only thing I know about love and infatuation comes from the delusional emotions I feel towards famous faces and the kind I've felt for schoolyard crushes over the years. Since the "Fangirl Guides" have pretty much told you about my celebrity loves, we're going to head towards reality.
Almost a year ago I took to Tumblr to write a series of thank yous to boys I'd liked growing up for never giving me a chance. Well, it was more like a thank you to boys who never knew because honestly, to this day they don't know (or maybe they do) I was head over heels for them. All of that was brought on by Mindy Kaling saying something along the lines of her inept social life making her a better writer. So the following is just that Tumblr post tweaked a bit in case any of those dudes happen to see this, and if they do — I know it's hard to resist me now for I have blossomed into an even bigger weirdo who still talks to that toy bot, but please refrain from falling for me. Damn, there goes that delusion again…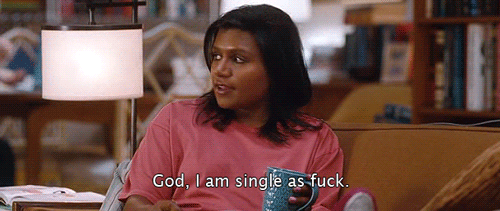 …I decided when I write my biography/How To Feel Awesome Even When No One's Paying Attention To You Handbook/The Reasons Nick Carter Should Be With Me Guide that I will have to thank every crush I've hung onto. I recognize none of these guys blew me off because they don't know I once scribbled my first name and their last in notebooks that were quickly tossed before anyone could spill my secrets.
Do I wish I married my elementary crush? Oh no. He's in the military now and that'd cause my anxiety to go into hyper drive. His body is phenomenal though, I'll give him that. What? Post that on Facebook, and I think it's my duty to America to see who's protecting us, right?
What about the boy who held my attention all three years of middle school? Do I wish my initials were KRF now? Nope, but unlike Mr. Military, this dude doesn't capture my hormones anymore. Maybe it was puberty that caused him to steal my young heart? Plus, he has kids now and have you seen that process? Mr. Middle you are not worth all that pain. However, I still wish he was my first kiss. *Cher voice* If I could turn back time…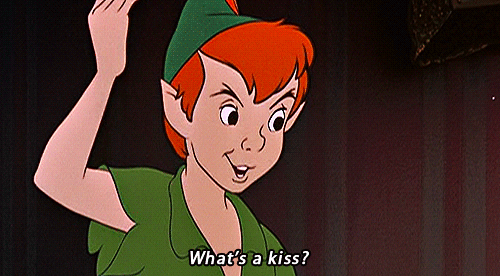 Then there's high school — there were a few in those four years I'll thank one day in a hard copy publication: the male cheerleader, the theater dude, and the younger guy. The male cheerleader never knew I was alive, the theater cutie has since lost weight and gained a girlfriend I'm sure he'll pop the question to any day, and the one just a year younger has since married and moved out of range. Here's the thing, though — in any of these cases, I'd gladly be their mistress to this day. Sadly, I'm just not sure they'd be up for it and I don't think I could really be the other woman — I can't even find the footing to be the first woman.
College came and went without any major obsessions. There were guys here and there in classes, but as I sit and type this, I can't for the life of me recall a name to search on Facebook/Twitter/Tumblr/FBI files. So no real thanks there. I'll thank the one boy I was with what feels like 13 years ago. Thanks for being the one I continue to refer to like I'm a dating guru.
In the past couple years I've added a pair of guys to my list. The boy from the bus I tried to talk to once and failed miserably at, and most recently Golden Boy. I met him at a contract job and after a month of silence finally talked to him (not in that way. Have you read all of the above? I don't talk to boys in that way). Anyways, that never went anywhere because either he found me repulsive or, well, he finds me repulsive.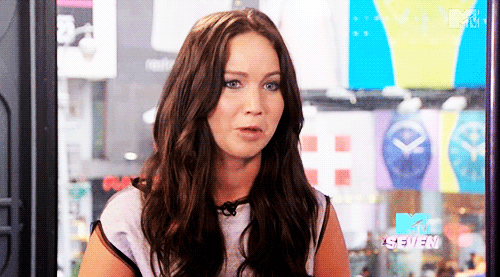 By the time I write my biography/How To Feel Awesome Even When No One's Paying Attention To You Handbook/The Reasons Nick Carter Should Be With Me Guide, I will probably have added a few more to this list. To my past, present, and future crushes, you will receive an autographed copy, so long as we're still friends on Facebook (or whatever's replaced it) by that time because never having dated any of you has fueled my writing and I thank you all for that.
If Mindy Kaling is proof that being a chubby gal with no social life will result in success, then I will hold on to hope like it's the last piece of apple pie at my family's Thanksgiving.
---
Next week we round out this month out with some of the best places to meet your geek mate.