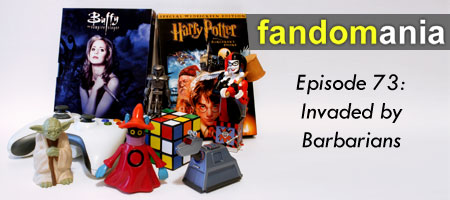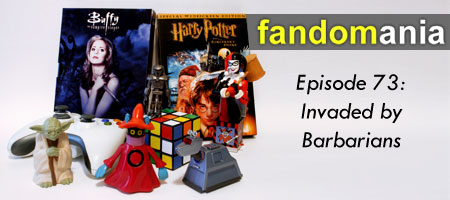 [audio:http://media.libsyn.com/media/fandomania/Episode_0073_-_Invaded_by_Barbarians.mp3]
In this week's episode:
00:00:16 – Episode Opening
00:00:45 – We talk about our holiday plans for the upcoming week.
00:01:33 – We briefly talk about the sad death of Brittany Murphy.
00:02:58 – Rabid barbarian fans overran Fandomania last week, giving us the opportunity to talk about when geekery leads to madness.
Movie Talk:
TV Talk:
00:24:12 – Dexter: The Getaway (spoilers!)
00:30:57 – Dollhouse: Stop Loss and The Attic (spoilers!)
Game Talk:
00:42:07 – Jason got that Santa suit he wanted for his Xbox avatar.
00:43:36 – We've been playing some non-hardcore games lately just to rack up achievement points.
00:46:29 – Jason has started Uncharted on the PS3.
00:48:03 – We talk about the recent X-Play 2009 awards.
00:54:17 – Episode Closing