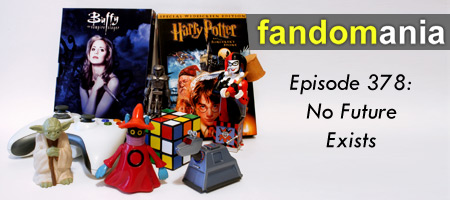 [audio:http://traffic.libsyn.com/fandomania/Episode_0378_-_No_Future_Exists.mp3]
This week we talk about Assassin's Creed Syndicate, Guitar Hero Live, Until Dawn, the upcoming Krypton and Amazing Stories TV shows, and more!
00:00:29 – Episode Opening
00:02:32 – The new Star Wars trailer released this week, and movie tickets went on sale.
00:08:06 – Syfy is making a new DC TV series, Krypton.
00:10:50 – Bryan Fuller is producing Amazing Stories for NBC.
00:13:21 – Yahoo posted some sizable losses from its TV productions, including Community.
00:16:38 – Jason talks about his first playthrough of Until Dawn.
00:23:04 – We also played Guitar Hero Live this week.
00:36:30 – We talk about Assassin's Creed: Syndicate.
00:47:40 – Episode Closing