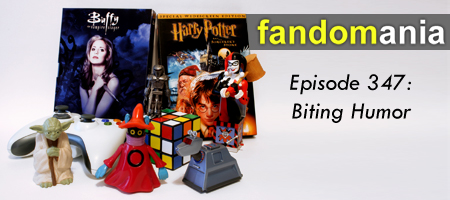 [audio:http://traffic.libsyn.com/fandomania/Episode_0347_-_Biting_Humor.mp3]
This week we discuss the two newest Assassin's Creed games, Nintendo's new upcoming system, the Kojima / Konami speculation, Star Wars books, and iZombie's pilot episode.
00:00:29 – Episode Opening
00:01:35 – We talk about Assassin's Creed Unity and Rogue.
00:14:16 – Nintendo is making a new… something.
00:20:28 – Hideo Kojima most likely is leaving Konami.
00:24:43 – Star Wars: Aftermath is the first official canon set after Return of the Jedi.
00:28:15 – We watched (and liked!) iZombie.
00:35:55 – Episode Closing
You can send email to us at podcast@fandomania.com, and you can subscribe to the Fandomania Podcast at iTunes.