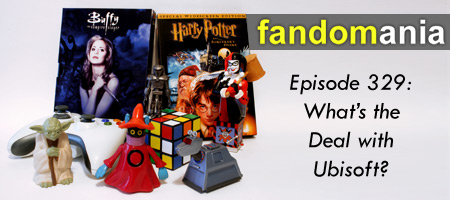 [audio:http://traffic.libsyn.com/fandomania/Episode_0329_-_Whats_the_Deal_with_Ubisoft.mp3]
We have a single-topic episode this week as we answer a listener's question about what's going on with Ubisoft in the wake of Assassin's Creed: Unity's release.
00:00:29 – Episode Opening
00:01:16 – Mailbag: What's the deal with Ubisoft?!
00:27:52 – Episode Closing
You can send email to us at [email protected], and you can subscribe to the Fandomania Podcast at iTunes.