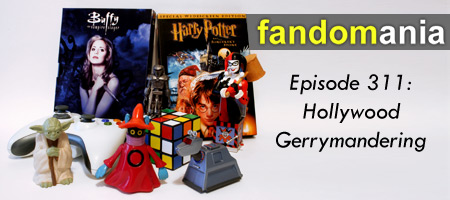 This week we talk about the importance of fandom, and we also discuss the 2014 Emmy nominations.
[audio:http://traffic.libsyn.com/fandomania/Episode_0311_-_Hollywood_Gerrymandering.mp3]
00:00:29 – Episode Opening
00:00:33 – Jason has started listening to The X-Files Files, and we talk about it and fandom in general.
00:14:35 – We are working on a project for later this year, and we need your help!
00:16:29 – We have a big discussion about the 2014 Emmy nominations.
00:40:47 – Episode Closing