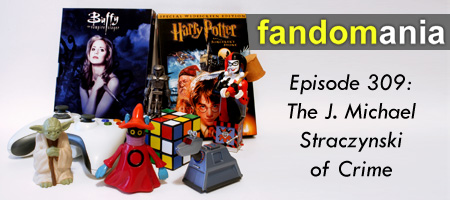 [audio:http://traffic.libsyn.com/fandomania/Episode_0309_-_The_J._Michael_Straczynski_of_Crime.mp3]
This week we talk about what we've bought in the Steam Summer Sale, Doctor Who, and some of the recent TV season finales we've been watching.
00:00:29 – Episode Opening
00:01:05 – The Steam Sale is drawing to a close, and we talk about some of the things we've gotten, including Papers, Please.
00:06:20 – Doctor Who returns in August!
00:08:45 – We finished watching the first and only season of Crisis this week.
00:15:02 – We also watched the second season finale of Orphan Black (spoilers!).
00:21:34 – We discuss some of the other shows that are starting now or that we'll be watching during the summer.
00:32:10 – Episode Closing