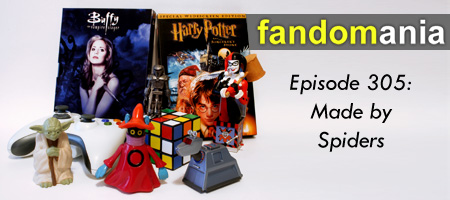 This week we talk about the debut of Crossbones, pre-E3 gaming news, Watch Dogs, Stargate, X-Men: Days of Future Past, and more!
[audio:http://traffic.libsyn.com/fandomania/Episode_0305_-_Made_by_Spiders.mp3]
00:00:29 – Episode Opening
00:00:53 – We watched the first episode of NBC's Crossbones.
00:09:30 – We also checked out the first season of The Bletchley Circle.
00:15:49 – Harmonix is going through some unfortunate layoffs.
00:21:23 – EA has announced Battlefield: Hardline.
00:25:27 – We both played InFamous: Second Son this week.
00:27:59 – Celeste played just a little of Bound by Flame.
00:28:59 – Watch Dogs is the big gaming release of the past week.
00:42:28 – Sony has announced some great updates for PlayStation Plus.
00:47:18 – MGM has announced some disturbing updates for Stargate.
00:52:27 – Jason went to see X-Men: Days of Future Past.
00:57:55 – Episode Closing