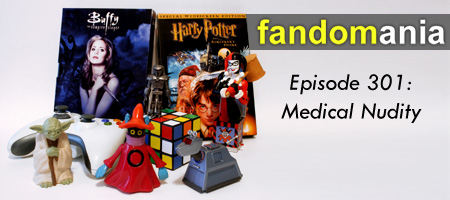 This week we talk about the Star Wars Episode 7 casting, Game of Thrones, inFamous: Second Son, Penny Dreadful, and more!
[audio:http://traffic.libsyn.com/fandomania/Episode_0301_-_Medical_Nudity.mp3]
00:00:29 – Episode Opening
00:00:33 – We make a correction to our conversation about Star Wars canon.
00:02:54 – The Star Wars Episode VII cast has been announced.
00:12:05 – Fox has cancelled Almost Human.
00:15:37 – Game of Thrones is jumping ahead of the books.
00:25:43 – Jason has been playing inFamous: Second Son.
00:28:47 – The first episode of Penny Dreadful is online.
00:35:04 – Episode Closing