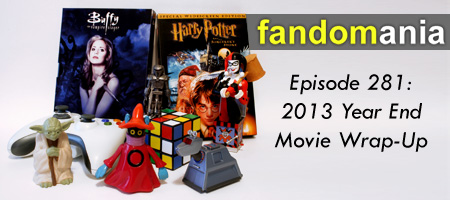 This week we catch up on the latest in video gaming before reflecting on the past year in movies!
[audio:http://traffic.libsyn.com/fandomania/Episode_0281_-_2013_Year_End_Movie_Wrap-Up.mp3 ]
00:00:29 – Episode Opening
00:01:27 – YouTube cracked down on gamer videos last week.
00:08:03 – Peggle 2 released for Xbox One.
00:09:33 – We talk a bit more about Assassin's Creed 4.
00:14:21 – Jason has been playing LEGO Marvel Superheroes.
00:16:25 – We have our annual discussion about the highlights of the movies we saw during the year that's about to end.
00:40:46 – Episode Closing