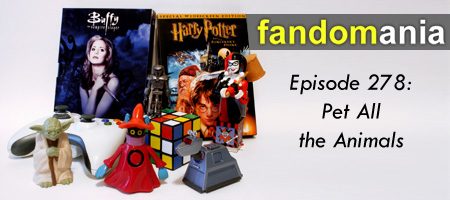 This week we talk about Almost Human, and then we discuss our first week with the PlayStation 4, followed by a big discussion about our initial impressions of the Xbox One!
[audio:http://traffic.libsyn.com/fandomania/Episode_0278_-_Pet_All_the_Animals.mp3]
00:00:29 – Episode Opening
00:00:42 – We watched the first two episodes of Almost Human this week. (spoilers!)
00:10:09 – Celeste played Contrast on the PlayStation 4.
00:14:57 – We've both been playing more of Assassin's Creed 4.
00:22:31 – Jason started playing Call of Duty: Ghosts this week.
00:24:46 – We added a Xbox One into our game system lineup, and we give our first impressions of the system.
00:45:03 – Jason played a bit of Ryse on the new Xbox.
00:59:24 – Episode Closing