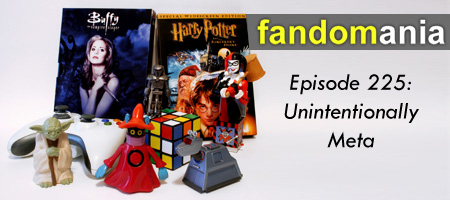 [audio:http://traffic.libsyn.com/fandomania/Episode_0225_-_Unintentionally_Meta.mp3]
00:00:16 – Episode Opening
00:03:16 – Xbox Live turned 10 years old last week, and the Wii-U is now in stores.
00:13:33 – Rockstar has made some announcements about Grand Theft Auto 5.
00:28:43 – We check in on TV news (Last Resort, 666 Park Avenue) and what we've been watching (Nikita, Fringe, Revenge, Elementary, American Horror Story, Dexter, Arrow, and more!).
00:48:58 – Doctor Who's 2012 Children in Need Special is a thing.
00:55:14 – Episode Closing