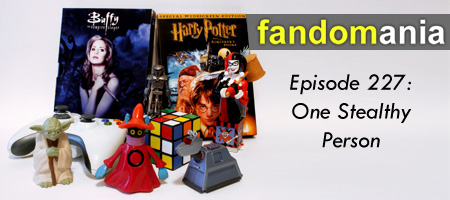 [audio:http://traffic.libsyn.com/fandomania/Episode_0227_-_One_Stealthy_Person.mp3]
00:00:16 – Episode Opening
00:00:20 – The Wii-U has been unusual for a game console launch.
00:23:20 – We have ventured into Hitman: Absolution.
00:42:09 – Jason has been playing Forza Horizon and Need For Speed: Most Wanted.
00:44:55 – Further news and developments continue to pour in concerning the new Star Wars movies.
00:55:12 – Episode Closing