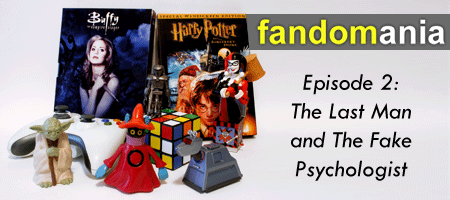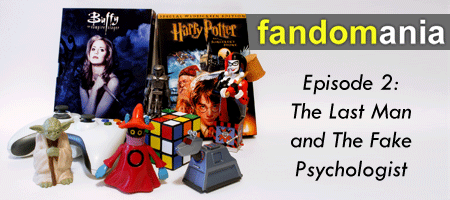 [audio:http://media.libsyn.com/media/fandomania/Episode_0002_-_The_Last_Man_and_the_Fake_Psychologist.mp3]
We're back for a second week! Here's what we cover in this episode:
Celeste's opinions about Y The Last Man and the upcoming movie
Our analysis of Buffy the Vampire Slayer #17 (spoiler warning!)
A shout out to our comic creating buddy Grant Gould
My enjoyment of Geometry Wars Retro Evolved 2
Yoda's quest for the Soul Calibur
My dip back into Burnout Paradise
Celeste's thoughts about Thailand banning Grand Theft Auto 4
Dr. Phil's typically ignorant treatment of Star Wars fandom
The finale of I Survived a Japanese Game Show (spoiler warning!)
Why we dislike spoilers and how it's becoming harder to avoid them
The Mummy: Tomb of the Dragon Emperor's critical acclaim
A brief mention of MMO's
A bag of rocks
The music featured in this episode comes from The Crowd, via the Podsafe Music Network.
You can send listener mail to us at podcast @ fandomania.com.