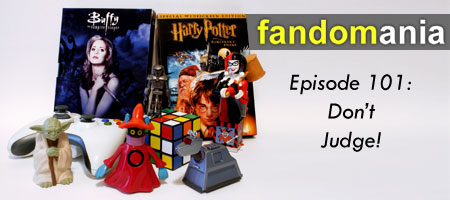 [audio:http://media.libsyn.com/media/fandomania/Episode_0101_-_Dont_Judge.mp3]
On this week's episode:
00:00:17 – Episode Opening with talk about the Fourth of July
00:02:24 – We have a new contest this week and are giving away Squidbillies Vol 3 on DVD, from Adult Swim.
00:03:45 – Judd Apatow might be making a new Pee-Wee Herman movie!
00:08:14 – There was some casting news about The Office this week. Beware of potential spoilers here!
00:11:14 – The Internet wants Justin Bieber to be a commie.
TV Talk:
00:13:58 – We talk about the shows we follow that are about to start new seasons and why we're not quite ready for them.
00:20:26 – True Blood: "It Hurts Me Too" (spoilers!)
00:24:21 – We discuss Breaking Bad (no spoilers) and the fairly recent trend of bad guys as good guys on TV.
00:27:23 – Mailbag: We have mail from Summer, Grant, and Mark
00:31:06 – Episode Closing