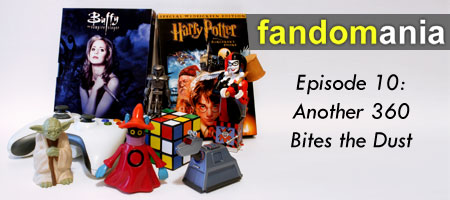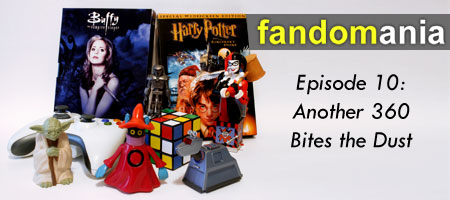 [audio:http://media.libsyn.com/media/fandomania/Episode_0010_-_Another_360_Bites_The_Dust.mp3]
In this week's episode:
We marvel at the awesome B-movieness that is Shark Attack 3, and I come up with an impromptu Shark Attack contest.
Celeste and I talk about the newest episode of Heroes.
We discuss the season premieres of Chuck and Pushing Daisies.
We have mixed opinions of the first two episodes of Star Wars: The Clone Wars.
Celeste and I briefly discuss the newest episodes of Terminator: The Sarah Connor Chronicles and Fringe.
I share a story I read about the crazy circumstances under which Eureka's latest episode was written.
We do some comic talk about Marvel Zombies 3 #1 and X-Men Legacy #216.
There is a moment of silence for my sixth (6th!) dead XBox 360.
We talk a little about Fable II and a couple of upcoming Wii games.
I give my thoughts about the Walmart exclusive AC/DC Rock Band game.
We read from the mailbag about the Amazon Kindle and Fan Art Friday.
You can write to us at podcast@fandomania.com. The intro music for this episode comes from The Crowd, via the Podsafe Music Network.