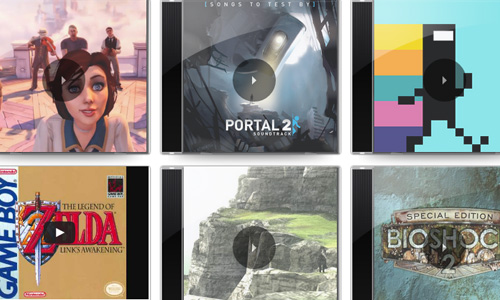 Few things evoke video game nostalgia as quickly and as readily as the music from those games, and that's the focus of this today's featured Fandom Tumblr of the Week!
Fandom(s): Video game music
Theme or gimmick: Every post is a playable selection from a video game's soundtrack.
When it started: March 21, 2011
Why it's great: A blog that collects tons of video game music all in one place is an awesome concept on its own, but couple that with a great layout and easy playback, and you have a winning combination. Video Game Jukebox delivers on its name by providing a very streamlined theme that puts the music clips at the forefront, making it super easy to browse and play through loads of familiar tunes. Most of the linked clips even show up themed to look like CD cases with art covers, making this Tumblr all that much cooler. If you have a love for new and old game soundtracks, don't miss out on following this blog.