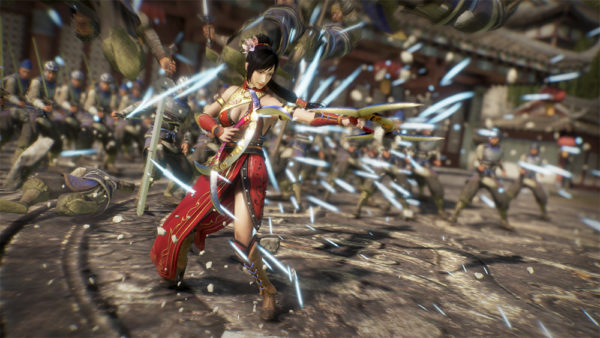 The day has arrived, and a new Dynasty Warriors is here! I'm a longtime fan of the series, and when I heard that this new one was going to shake up the tried and true formula, I was equal parts intrigued and worried. The core appeal of these games always has been that you can pick your favorite character and jump into massive battles where you get to completely destroy hundreds of enemies at a time. They've played with the formula a little here and there, sometimes adding strategic management elements and sometimes giving new ways to equip and upgrade your heroes. But, for the most part, each game in the series has stayed pretty true to the simple beat em up flow.
All the trappings are still there in Dynasty Warriors 9: You still play through battles from The Romance of the Three Kingdoms, you still beat up tons of guys at a time, and you still get to listen to some bizarre voice acting and out-of-place music. This time, though, you're dropped into an open world instead of picking missions from a list, and that changes everything.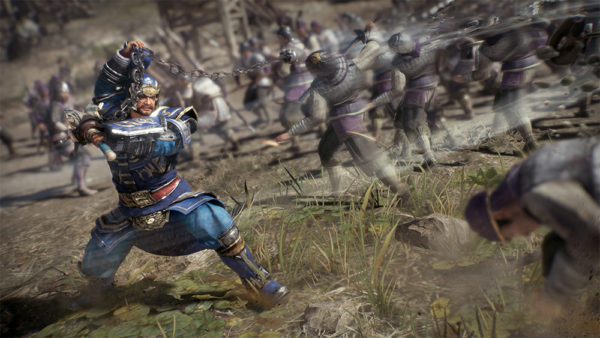 The world of Dynasty Warriors 9 is huge, but it also feels very empty. You'll spend significantly more time running through vast nothingness to reach a mission objective than you'll spend fighting folks once you get where you're going. This is the series' first attempt at an open world, and it feels very much like the early days of open world games in general, where we were more concerned with being able to go anywhere than we were with making sure there were interesting things to populate it.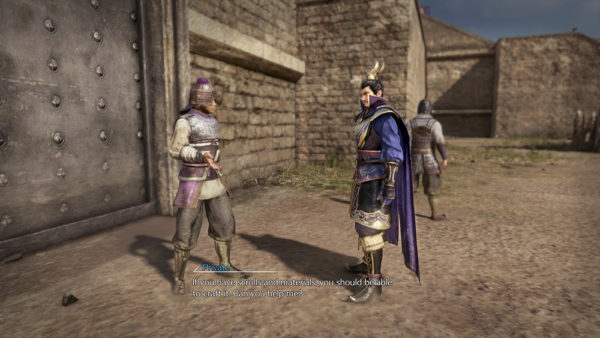 The missions you get as you travel through the world are remarkably mundane. Most of them feel like MMO missions that have you collecting and delivering things or killing a particular group of bad guys. It won't take long for you to ignore the details of every little mission, instead opting to just follow the arrow until you see somebody to fight or something to pick up. When you complete these missions you'll mostly be rewarded with experience points to help you level up and with crafting items.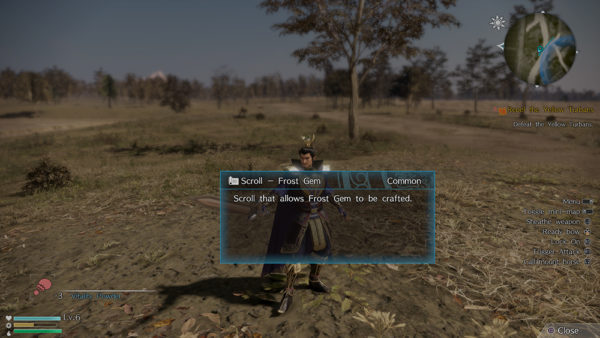 Oh yeah, didn't you hear? There's crafting in this game. You'll collect scrolls that act like blueprints as you proceed. Each scroll will list the items you need to combine in order to make a particular item, and you can build everything from healing powders to equippable accessories. You collect the ingredients for your scrolls as you roam through the world. There are resources laying around everywhere, and you just have to run over a rock or piece of wood or flower to pick it up and add it to your stockpile. Some other materials such as tiger claws are gained through loot drops in combat. You then take all that stuff to an NPC in one of the towns to do the crafting for you. As with the other open world elements, the crafting never feels very engaging.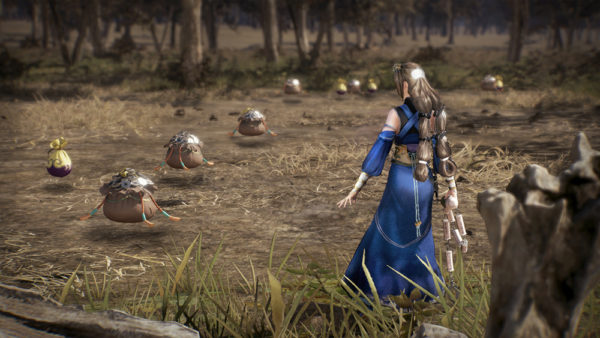 This lack of engagement shows up in your leveling as well. Each time you get enough XP to level up, you're rewarded with 3 skill points you can apply to any of your hero's attributes. You can level up things like health, attack, defense, and stamina, but the benefits you gain from each level feel miniscule. When you add your points into the attribute, it feels like you're not really moving the needle very much, and that's the case with equipping most attribute-buffing items as well. It all feels very static, and there's not a lot of tangible progression for your character.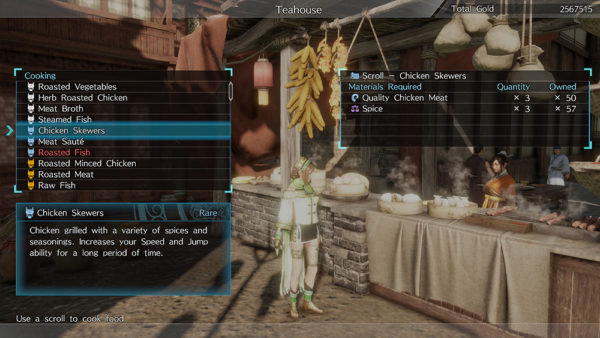 The game seems to want you to focus on unlocking new characters for your real progression. There are 90 different heroes in this one, including 7 new ones that haven't shown up in a Dynasty Warriors game before. Even when you do unlock new characters, though, it's just to drop them into the same empty open world to do the same things your previous avatars already have been doing.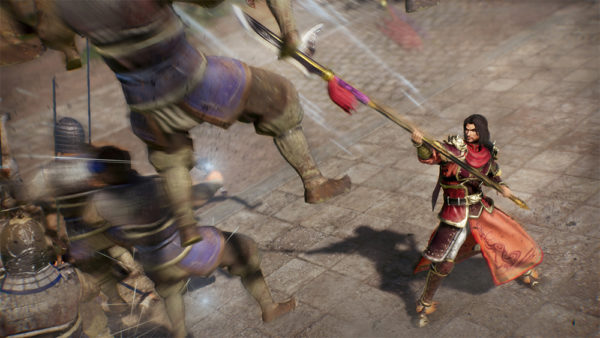 One area of change here that did go in the right direction is the combat, which arguably is the core of every Dynasty Warriors game. It's still a button mashing brawler that doesn't require much finesse, but this entry has added some new trigger attacks that can set you up for juggle combos and other attacks that lend just a little more depth to the gameplay. Being able to button mash your way through battles is one of the longtime appeals of the series, and you still can get through just about every fight that way.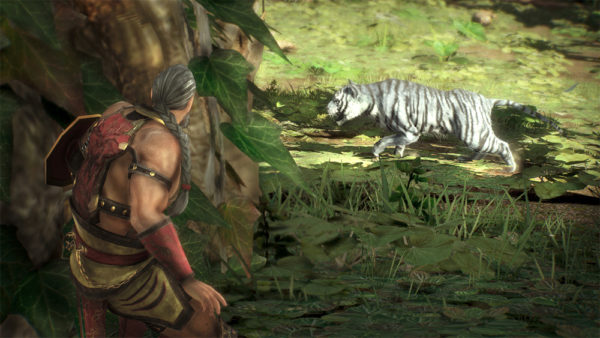 Unfortunately you spend less actual time in this game fighting, because you waste so much time just going from place to place and trying to make sense of your missions, items, upgrades, and everything else the game throws at you. That brings us to another problem the revamp has introduced. Dynasty Warriors 9's UI and menu system are atrocious. The screen constantly is cluttered with icons, arrows, speech bubbles, text, numbers, and maps, sometimes with so much junk popping up that it lays on top of each other. You can decipher what all the stuff means, but it's not at all easy to decipher things quickly when you're in combat or just want to quickly consult the map for something.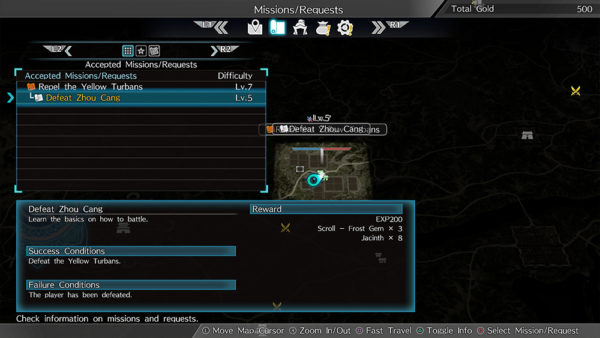 Dynasty Warriors 8 was one of the very best games in the series, and it's unfortunate that 9 has taken such a step backwards. This game is a prime example of bigger not always being better. Coming along with the open world and all the unnecessary crap that brings with it are a myriad of technical issues across consoles and PC. I played on Xbox One X and didn't encounter a lot of the issues I've seen many other people reporting. The graphics do look very underwhelming on the One X, though, especially when put side by side with other open world games like Ghost Recon Wildlands that look gorgeous.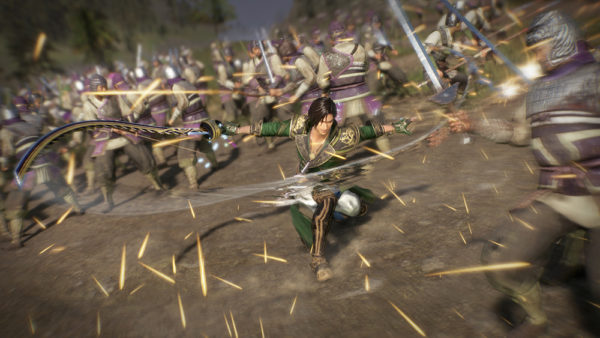 Dynasty Warriors 9 is a stumble for the series, but I have every confidence that there will be plenty more of these games upcoming that can course correct where 9 went wrong. Until then I'll probably be doing my base raiding in one of the earlier installments.