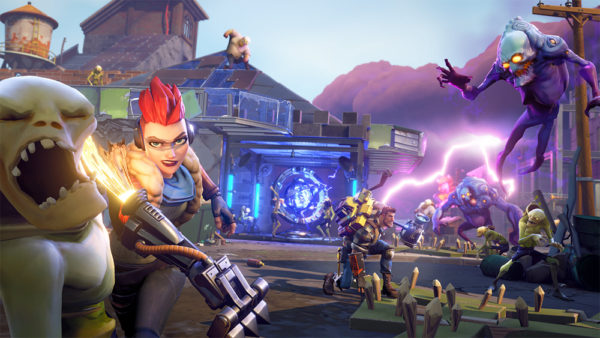 Epic Games' long awaited construction / combat game, Fortnite, finally has arrived. The game has released in a paid beta form, but it will be free to play in 2018 with its full release. You might wonder why you'd want to pay now for something that eventually will be free, and the honest answer is that the game is fun enough in its current form that you might just want to play now and not have to wait.
The game's premise is pretty simple and pretty weird. The earth has undergone a meteorological apocalypse, and somehow huge storms are turning people into zombies. It's basically Al Gore meets George Romero. You're a survivor, and you have to rescue other humans while fighting off the zombies.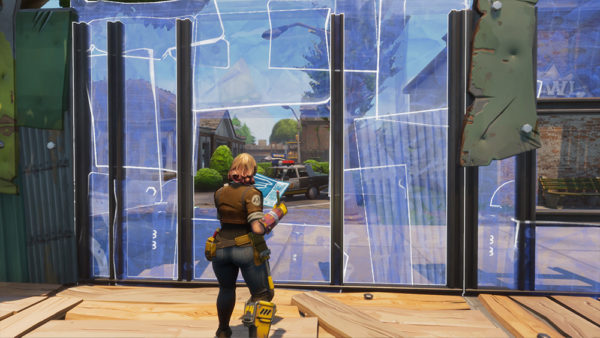 Fortnite's aesthetic is stylish and cartoony, and I love the art and design. The characters are dynamic, and the maps are vast and colorful. There's already been a lot of talk about how complicated the game is, and it's true. This is a game with a whole lot going on. At the core, though, all the complicated stuff is in service of a rather straightforward and well made third person wave shooter.
Check out the video to see what makes the game so complex and how all the pieces fit together. I did my best to explain things from a high level to make it all digestible.
There are several different game modes, and all of them currently are co-op shooter missions. You can play them solo, but things go a lot faster and easier in multiplayer, even if you usually play everything solo.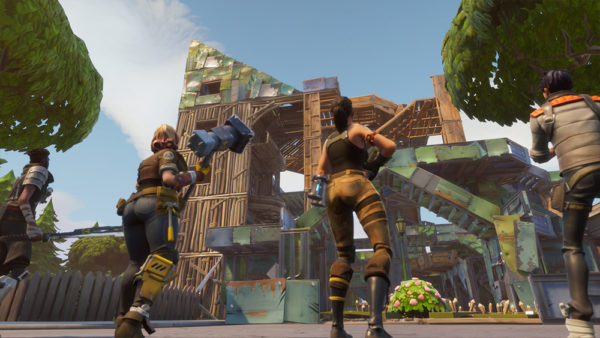 The main game mode is called Fight the Storm. In this one, you have to search through a big map until you find a specific target. The maps are procedurally generated, so you'll never be on quite the same map layout twice. Once you've found the target, you put down a big mechanical thing called the Atlas. The Atlas is a device that will kill all the zombies on the map when it's activated, so your goal is to power up the Atlas. It takes a while to power up, though, and while it's powering it'll be attracting zombies that try to destroy it. Before you fire up the Atlas, you need to prepare to defend it.
You do that by building a fort around the device. Crafting is very straightforward and easy to grasp. The game does a good job with the tutorial for the blueprints and construction. Essentially, you just go into crafting mode and build out walls, floors, stairs, and whatever else you need based on blueprints.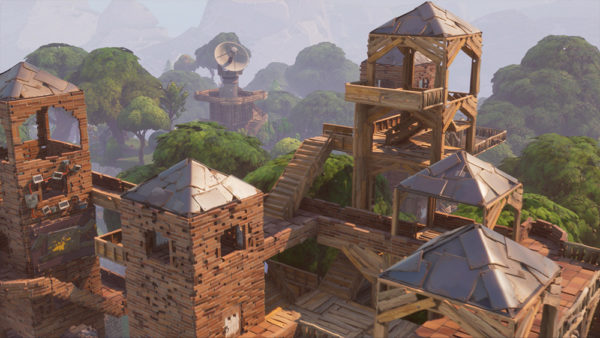 You also can put out traps for the zombies that act like turrets in a tower defense game. There are different traps for the floor, ceiling, and walls, and they have different levels and strengths.
To build all this stuff, you need crafting materials, and you can get those literally anywhere. At the beginning of the game you're given a pickaxe, and you can use that to break down everything you see, from trees to rocks to cars to entire buildings. When you break stuff down, you collect the resources from it, and then you can use those resources to build your fort.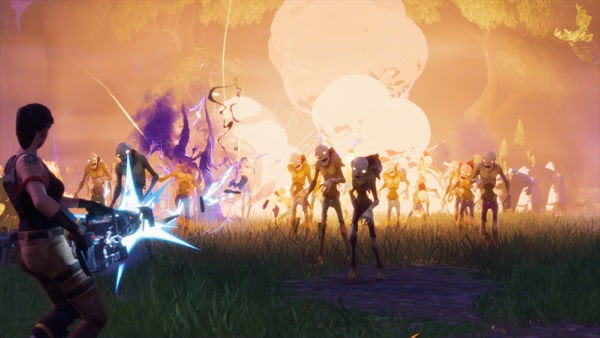 You also use those same resources to build your own weapons and ammo. Weapons have blueprints just like everything else, and you'll use those to figure out what you need to collect and put together to make a new gun or sword or whatever you're choosing to fight with.
Once all that's done—once you have your weapons and ammo and have built your fort—you can activate the Atlas. That starts waves of zombies spawning and trying to overrun you. This is the main combat mode of the game, and it works really well. It's very satisfying to blow up hordes of zombies and to see your traps taking them out.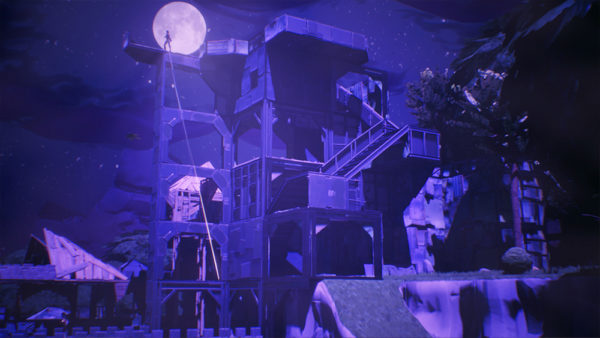 When you finish the mission, you're rewarded with Commander XP, as well as loot. Note that there are a lot of different kinds of XP in the game. Commander XP is what you use to unlock new abilities and upgrades for your hero character. You do that through an expansive ability tree. It starts out pretty linear, but eventually it branches out into a spider web of upgrades to unlock. As you get more Commander XP, you'll get ability points, and you spend an ability point to open each node in that tree.
Some of the abilities are specific to a class, and there are four classes in the game—soldier, ninja, constructor, and outlander. Soldiers are your meat and potatoes ranged class, and ninjas are good at melee. Constructors build stuff better than the other classes do, and outlanders are kind of like scouts that are good at exploring and gathering resources.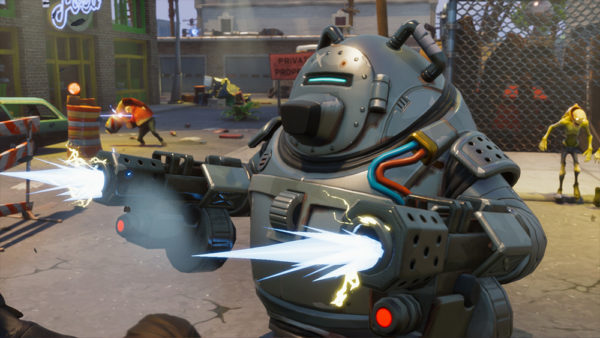 There are over 100 hero characters in the game, and you unlock new ones by collecting their trading cards. Heroes all have rarities, so you might have a rare version of a specific hero and then later find an epic or legendary version of that same hero. The different rarities of a hero all handle similarly, and the main difference between them is that you can level up rarer versions higher than more common versions.
The hero I've been playing with the most is Banshee. She's a soldier, and I have an Epic version of her. She has 5 stars under the picture on her trading card. That means I can level her up to her first level cap of 10, and then I can add a star by evolving her. Evolving requires you to unlock a specific node on the ability tree for your class and then spend certain resources to add that star. Once you've done that, you can level the hero up to the next level cap, and then you'll need to evolve again to add another star.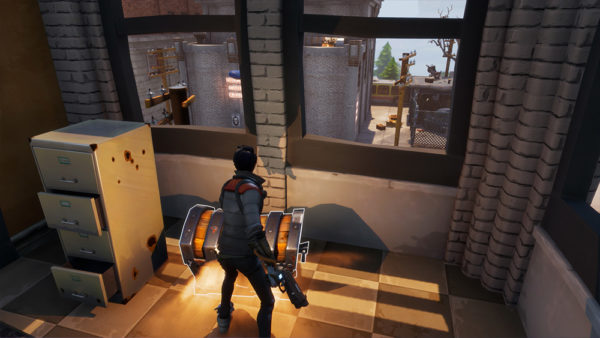 While you're doing all this leveling and evolving, the hero will be gaining new abilities and bonuses. You'll also open up a whole new page of the ability tree. Daunting yet? There are four of these pages to unlock, and it eventually becomes a big spaghetti mess of nodes. But that also means that you'll pretty much never stop progressing and making your character stronger, even after you hit a level cap.
As if the ability trees were not enough, there's also a research system with research trees. You earn research points over time, and then you can spend them to buy nodes off the research tree. Just like with abilities, there are four pages of research nodes you can unlock. And it's worth noting that all these abilities and research are account-wide, so you don't have to re-unlock stuff if you change to a different hero. Heroes level up and evolve separately, but they all share the same ability and research trees.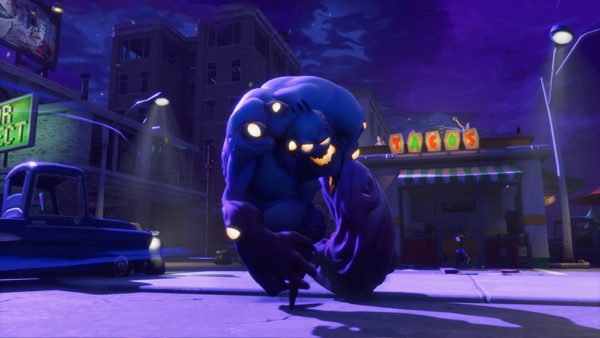 Now let's talk about the weaponry. There's an armory screen where you can manage your inventory of weapon blueprints. You have everything from guns to swords to traps in there. You can manage all the plans there, but you have to actually go into a mission in order to craft any actual gear. That's a little annoying, and I'm hoping they'll eventually change it to let you craft from right there in the menu.
Just like with heroes, you can level up weapons and evolve them to make better and stronger gear. You'll be evolving and leveling the blueprints, not the weapons themselves. So once you get a really good blueprint leveled up, you can use that to make any number of that weapon as long as you have the right materials.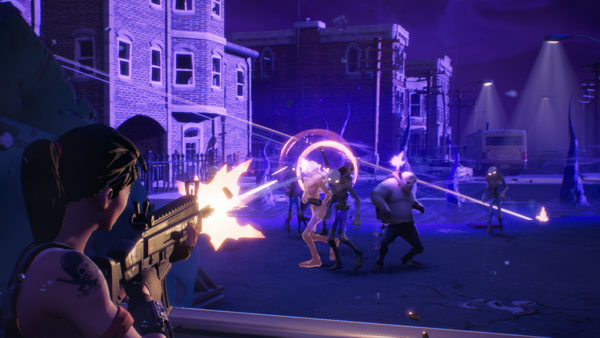 These blueprints level up with a separate XP currency than you level your heroes up with, so you won't have to choose between leveling one at the expense of the other.
Another kind of loot you'll accumulate is people. You'll get trading cards that give you new NPCs that are either defenders or survivors. Survivors kind of work like stat bonuses. You get a survivor and then put them into squads, which are just groups of survivors. Each survivor has some stat bonuses associated with them, and they also have a personality trait. If you match up multiple survivors with the same personality in a squad, it'll boost your bonuses. Then, when you go into your missions, those squad bonuses help your hero out with health or attack or defense or whatever is getting the boost.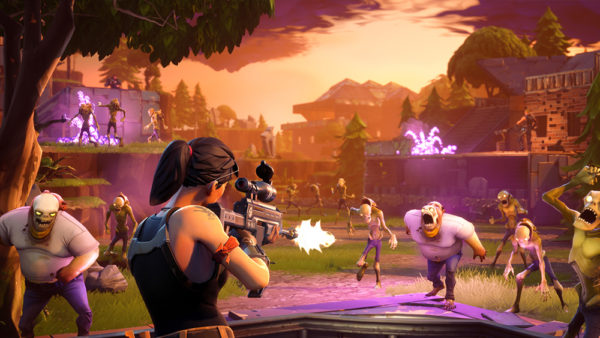 The other kind of NPCs are defenders. You can put down a special kind of trap in battle that will spawn your defenders NPCs to actually show up in your mission. They act like turrets in a tower defense, kind of like the stationary wall traps and things like that. You can arm the defenders with weapons, and then they will automatically help you fight incoming zombies.
Of course, just like everything else in the game, you can upgrade and evolve your defenders and survivors. As they level up, they get stronger and provide better bonuses or fight better when you deploy them. And of course they have yet another kind of XP currency that they use, so leveling them doesn't take away from your weapons or heroes.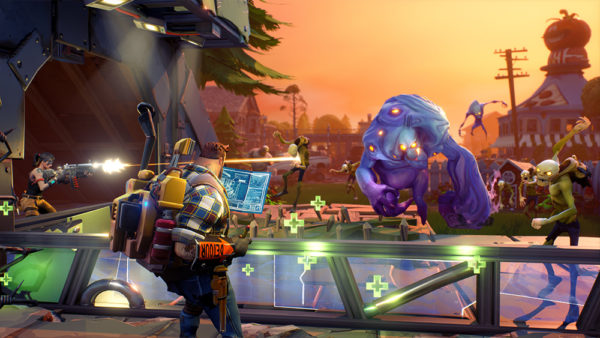 So where does all this XP and loot come from? You get XP and loot from completing missions, but you also get a bunch of it from llama piñatas. There are several different kinds of piñatas you can access, some of which you earn through gameplay, and some of which you buy with real money or in-game currency. When you have a piñata, you just whack it open and grab up all the stuff it drops out.
That covers most of the basics of building your characters, backing them up with support and gear, and then playing through the build and fight missions. There's a lot more to it, but it makes more sense to dive in and play with the intricacies rather than for me to try and explain every bit of it.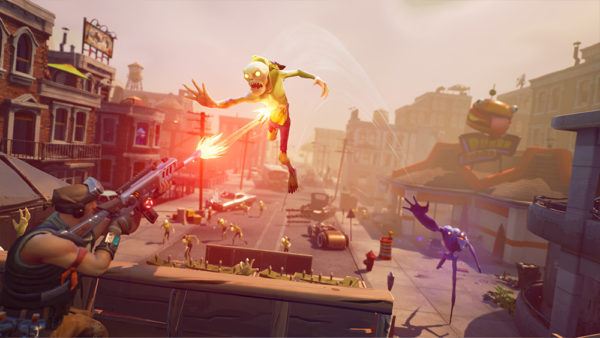 There are lots of moving pieces to keep track of. It's a lot of fun and is rewarding if you like that kind of complexity and collecting, because you're constantly getting new and better gear, new followers, new skills, and all sorts of other stuff. On the other hand, it can be super overwhelming if you're just looking for a straightforward run and gun shooter. If you don't want to do a lot of character and gear management, this probably isn't the game for you. But if you do like endlessly optimizing and micromanaging stuff and then seeing it pay off in battle, you can't go wrong with Fortnite.