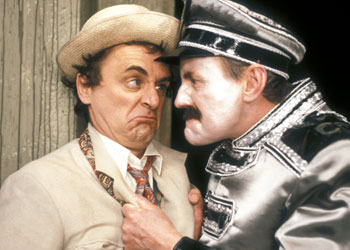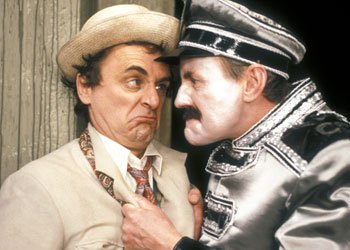 Tom Baker and Sylvester McCoy take center stage this week with BBC's two newest DVD releases in their classic Doctor Who line. The Fourth and Seventh Doctors are joined by their companions for two more adventures from Doctor Who's history, one dating back to the '70s and the other to the '80s.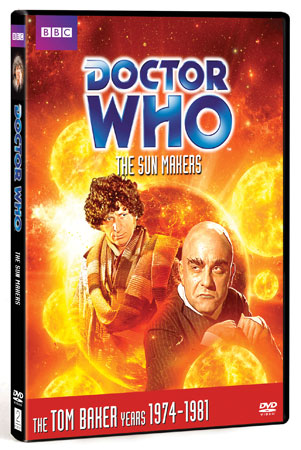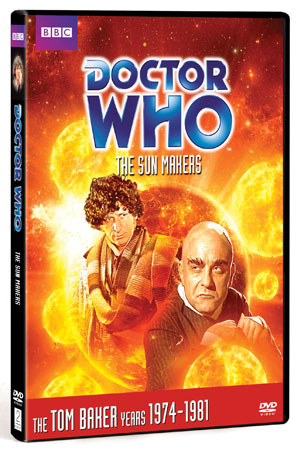 The Fourth Doctor arrives on Pluto with his companion Leela to find that the previously uninhabitable planet has become livable in the far future. Humans have improved the atmosphere and heated the planet's surface with several miniature suns, allowing for humanity's further expansion into space. The Company rules the planet and oppresses the general population with bureaucracy and taxation. When Leela is captured and threatened with death, it is up to the Doctor to set things right.
"The Sun Makers" originally aired in November and December of 1977 as a four part serial. All four episodes are collected in the new DVD release, along with an assortment of special features:
Audio Commentary with Tom Baker (the Doctor), Louise Jameson (Leela), Michael Keating (Goudry), and Pennant Roberts (director)
Running from the Tax Man – 25 minute making-of featurette with the cast and director, as well as Dominic Sandbrook (historian) and Marek Kukula (astronomer)
The Doctor's Composer – Part 2 – 18 minute conclusion to the featurette about Doctor Who music composer Dudley Simpson
Outtakes
Photo Gallery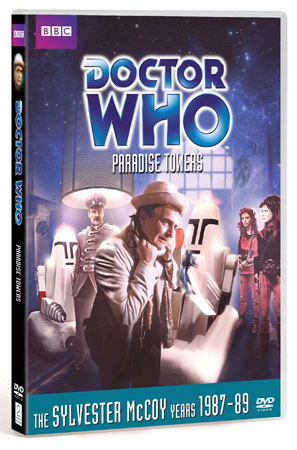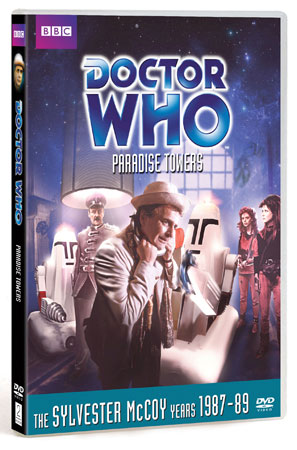 The Seventh Doctor and Mel travel to the 22nd century to Paradise Towers, a luxury high rise advertised as a utopian state of the art living community. Mel is looking for a place to take a swim, but instead the duo find a tower fallen into disrepair and rampaged by roaming gangs and other, worse threats. With the inhabitants in peril, the Doctor ventures through the building to confront the evil lurking within.
"Paradise Towers" originally aired in October of 1987 in four parts, all of which are collected on the DVD. The new release also sports the array of bonus features we've come to expect from BBC's classic Doctor Who collection:
Audio Commentary with Judy Cornwell (Maddy), Stephen Wyatt (writer), and Dick Mills (sounds designer)
Horror on the High Rise – 34 minute making-of documentary
Casting Sylvester – 3 minute feature
8 minutes of deleted and extended scenes
Girls! Girls! Girls! – The Eighties – 21 minute featurette with Sophie Aldred, Janet Fielding, and Sarah Sutton
Continuity – 4 minute feature
Option to view the story with an alternative music soundtrack
Photo Gallery
Both "The Sun Makers" and "Paradise Towers" release on DVD this Tuesday, August 9, 2011.