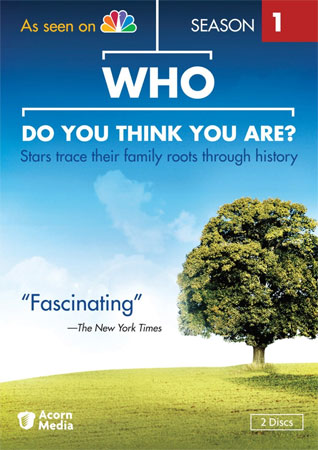 In 2004 the BBC produced a new series called Who Do You Think You Are?, narrated first by David Morrissey and then by Mark Strong, that would take notable celebrities on journeys into their own pasts to dig up previously unknown genealogical details. With eight seasons of the original British version of the show having aired, NBC adapted an American version in 2010 with Friends' Lisa Kudrow as executive producer. The American series broadcast its first season of seven episodes during March and April of 2010, and Acorn Media is bringing the inaugural season to DVD on March 15, 2011. They provided us with an early copy, and we were able to check out Who Do You Think You Are? Season 1 on DVD this week.
The format of the American show is similar to that of the original British series in that each season brings a new group of celebrities on board to trace their family histories, and each episode focuses on a different notable person. The British show has featured everyone from Stephen Fry and David Tennant to Jerry Springer and Nigella Lawson. The first season of NBC's adaptation opens with an episode about Sarah Jessica Parker and then proceeds to follow six other notables from the world of entertainment for the remainder of the season.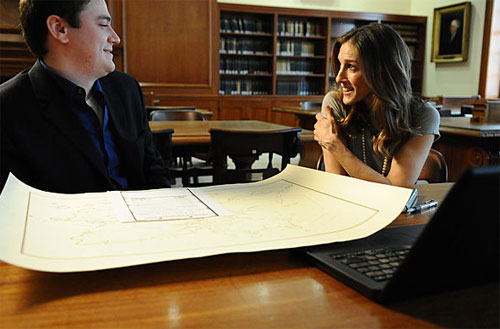 On some level, everyone wonders about ancestry, origins, and family history, even if it's not a nagging or urgent question. Still, learning about one's own genealogy seems like it would be a lot more interesting than watching celebrities uncover theirs. Who Do You Think You Are? is surprisingly engaging, though, and likely will inspire many viewers to seek out their own family trees. Expert researchers and historians guide the featured celebs on their quests, and seeing their methods and hearing their input is informative and intriguing stuff. The details revealed here are interesting as well from a historical perspective, even for viewers who aren't fans of the person being profiled.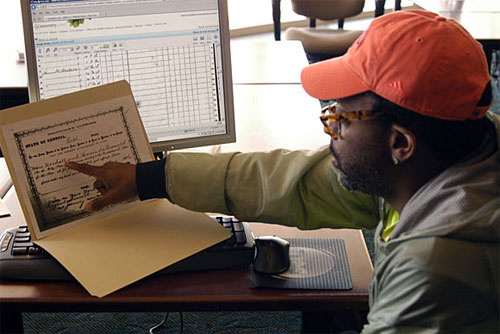 The show travels to international destinations in pursuit of the truth about these people's families and lineages, accompanying Brooke Shields to Paris, Susan Sarandon to Florence, and Lisa Kudrow to Poland. Some of the episodes stay largely within the United States, as when director Spike Lee travels through Georgia and Texas to find a relative he previously didn't know existed. Some of the histories are more touching and engaging than others (for me, Lisa Kudrow's Holocaust connection and Emmitt Smith's slave ancestry kind of trumped Brooke Shields' learning that she was descended from French royalty), but all of the episodes provide looks at a side of these celebrities we haven't seen before. They are actively engaged in learning more about themselves, and in the process they reveal more of their true natures than we see when they are acting, producing, and playing ball.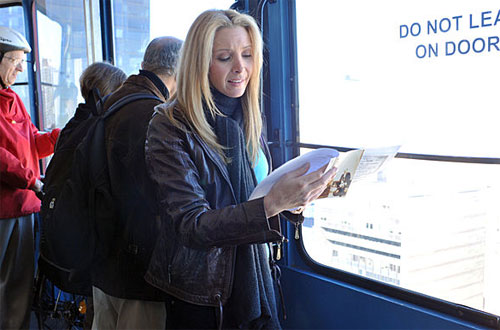 This first season on DVD collects the seven episodes that have aired so far, featuring Sarah Jessica Parker, Emmitt Smith, Lisa Kudrow, Matthew Broderick, Brooke Shields, Susan Sarandon, and Spike Lee. NBC has renewed the show for a second season that is set to begin on February 4, 2011. Featured celebrities on the second season will include Steve Buscemi, Kim Cattrall (who previously was profiled on the BBC version of the series), Ashley Judd, Tim McGraw, Rosie O'Donnell, Gwyneth Paltrow, Lionel Ritchie, and Vanessa Williams.
Season one of Who Do You Think You Are? releases on DVD March 15 for $39.99.