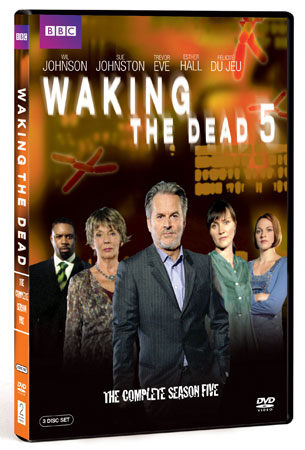 The ninth and final season of Waking the Dead is planned for the BBC this year, and leading up to its airing, Waking the Dead: The Complete Season 5 released on DVD this week.
Debuting in September 2000, Waking the Dead is a predecessor to the American police procedural Cold Case but came a few years after the Canadian series Cold Squad began. All three shows follow a team of investigators looking into old and unsolved crimes. Waking the Dead centers around a fictional British CID unit led by the intense and occasionally volatile Detective Superintendent Peter Boyd (Trevor Eve) and his associates.
The previous season ended with the death of one of the main characters, DS Mel Silver, and season five picks up with the Cold Case Unit still dealing with her loss, even as they continue to investigate new cases and try to fill the void left on their team. Each crime the Cold Case Unit investigates is presented as a story covering two consecutive one-hour episodes. Each season is comprised of several cases, and this fifth season covers six of them:
Towers of Silence
Black Run
Subterraneans
Straw Dog
Undertow
Cold Fusion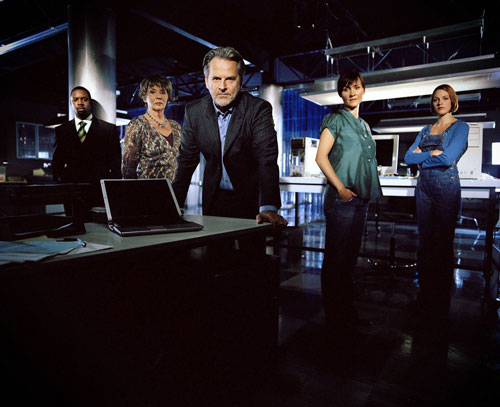 Stella Goodman (Félicité du Jeu) joins the cast during "Black Run" as Silver's replacement. Boyd is characteristically reluctant to accept her into his team, and much of the season deals with the team learning to work with and trust her. Some of the cases they tackle over the course of the season include an investigation into a pharmaceutical conspiracy, the apparent suicide of a millionaire who has been missing for a year, and the reopening of one of Jordan's (Wil Johnson) former cases.
Waking the Dead draws obvious comparisons to other series like CSI, but it maintains a unique identity through its specific group dynamics and the relationships between the investigators. With the final season on the horizon, now is a great time to catch up on the show.