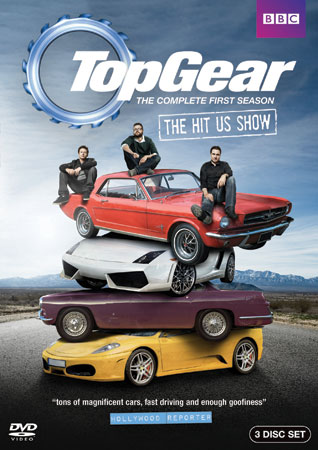 Throughout the history of British TV, there have been many shows that found new audiences and endeared themselves to fans in America. Heading that list are sci-fi hits like Doctor Who and comedy classics like Monty Python, but there's also an essential show about funny guys in fast cars called Top Gear. The original Top Gear ran on the BBC from 1977 to 2001 and was revamped in 2002 for a new generation of auto enthusiasts. Having just completed its 17th season in the new format, Top Gear is a wildly popular series with a devoted fanbase. As the old adage goes, "If it ain't broke, don't fix it," and that's precisely what most fans thought when a brand new and parallel American version of the series was announced. Prior to its premiere in November 2010, there was a lot of viewer resistance to the idea of bringing in three new hosts to make a spinoff of their beloved series. By the end of its first season, however, the American Top Gear was in top form and had won over many of the doubters.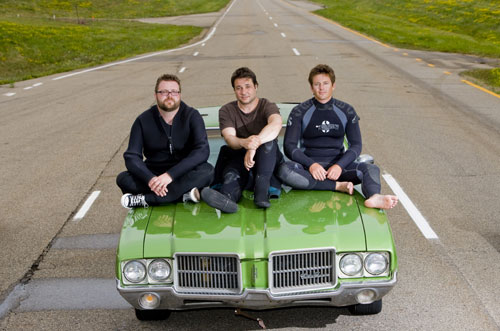 Finding three dynamic hosts to match the humor, knowledge, and energy of the British show's trio would be a challenge, but Adam Ferrara, Tanner Foust, and Rutledge Wood were up to the task. Ferrara is an actor and comedian, currently known from his recurring role on FX's Rescue Me, coincidentally also an adaptation of a British original. Foust brings actual driving experience into the mix as a professional racer, also having steered as a stunt driver in a number of big name films. Wood completes the hosting panel with his knowledge and intel drawn from his work as a racing analyst. The three come together with a great mix of humor and information that gives the new Top Gear a great backbone.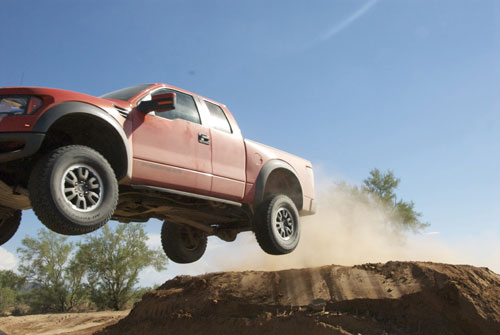 The first season of the US Top Gear borrows its format and tone from is British predecessor, as it should. There are plenty of crazy car tests and trials, lots of themed experiments and routes, and even some celebrity appearances in the "Big Star, Small Car" segments. Dominic Monaghan, Michelle Rodriguez, and Kid Rock are among the famous folks who show up, each setting times in a test car on the track. Other features in this season include typical Top Gear shenanigans like having the hosts compete to buy clunker cars and then resell them, as well as spectacles like racing a HALO jumper across the desert. The American version of the Stig makes appearances, as do Americanized versions of some of the original British Top Gear segment concepts.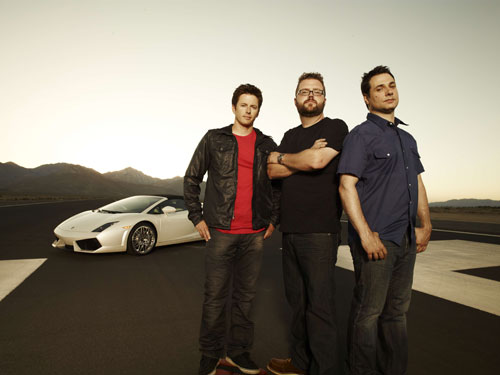 Top Gear: The Complete First Season released on DVD last month with all ten episodes from the beginning of the American series. In addition to the episodes themselves, there are several new bonus features included:
Audio Commentary
Webisodes
Poolside chat with the three hosts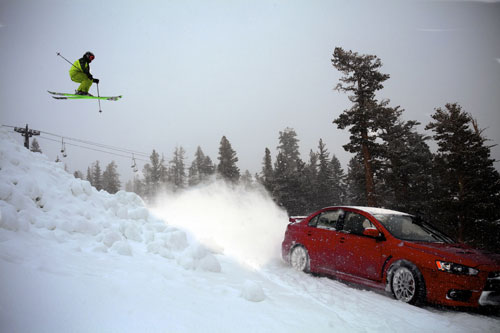 After watching the full first season of this new version of a classic, it's clear that the American show is off to a great start. The new hosts have their act together with segments that are at least as good as (and possibly even better than) the British Top Gear managed by the end of its first season. The show is great for autophiles, but the humor and camaraderie make it entirely accessible and fun viewing for those uninitiated with the finer points of motor vehicles.