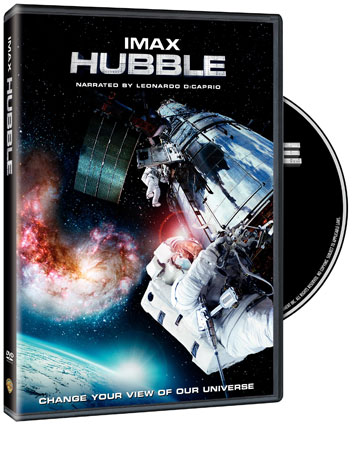 The Hubble Space Telescope launched into orbit in 1990, its mission being to return incomparably sharp images and data about the universe to Earth. Designed as the first telescope that can be serviced and repaired while in space, the Hubble has been the focus of several repair missions since its launch. Astronauts have carried IMAX cameras with them on these service trips, providing the footage that would go into IMAX Hubble, the 2010 documentary that arrives on DVD on March 29.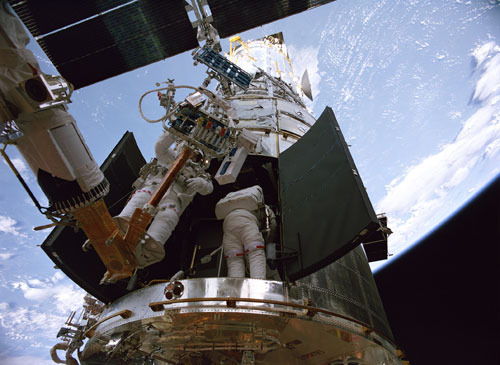 The movie originally released in IMAX as Hubble 3D, but I missed it on its original screenings, so this new DVD release was my first exposure to the film. The Blu-ray and 3D Blu-ray versions are releasing as Best Buy limited exclusives, but the review copy we received is in standard 2D, which is my preferred format anyway. Considering that the astronauts were able to shoot only eight and a half minutes of authentic 3D footage due to the impractical amount of IMAX film needed on the space shuttle to shoot even that much, seeing this movie in 2D is no great loss. Whatever format you choose, this is marvelous stuff.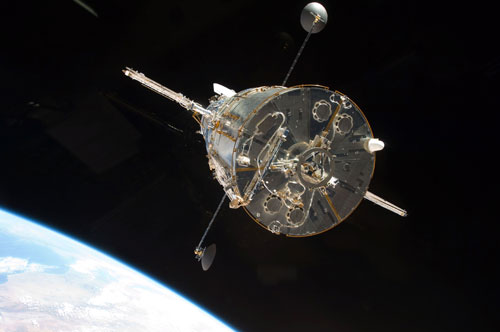 Leonardo DiCaprio narrates the documentary, and he does a great job of conveying the spectacle and awesomeness of space. The footage of the astronauts performing their maintenance and repair missions is intercut with images Hubble has taken during its twenty year journey, and all of it really is inspiring and astounding, even for those like me who think they are jaded to this sort of thing. In addition to the actual space footage, there are some great scientific visualizations created through a collaboration between the Space Telescope Science Institute and the National Center for Supercomputing Applications, with assistance from people at Spitzer Science Center and Princeton, among others. The visualizations use data returned by Hubble and other telescopes, along with supercomputer simulations, to create authentic and new sequences. The resulting scenes are breathtaking fly-throughs of insanely detailed and unbelievable-yet-real nebulae.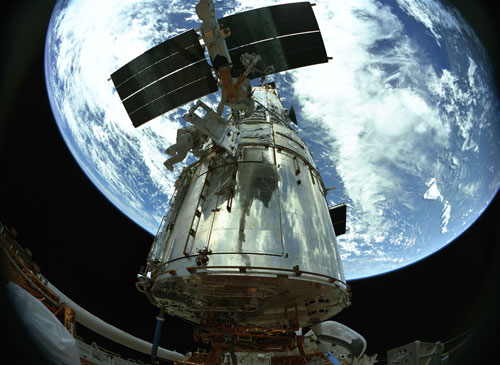 The DVD release also includes a featurette documentary about the making of Hubble 3D, worth watching for anyone who is enraptured by the film itself. The movie runs only 43 minutes in length, but it's one you'll want to return to experience again.