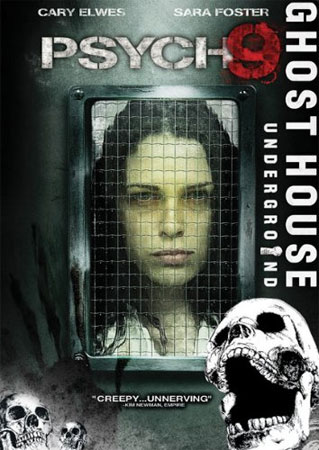 Last week I reviewed one of Ghost House Underground's newest DVD releases, Stag Night, as an enjoyable and bloody thriller set in the New York subway tunnels. This week I've seen their second new release, Psych 9, and here's my take on the craziness at the madhouse.
The spooky / haunted / abandoned hospital / insane asylum is an ever-present trope for horror movies, TV shows, books, and video games. It's been used as an effective setting so many times that anyone using it nowadays had better have something new, surprising, and original to do with it. Sadly, that's not the case with Psych 9, a strangely disjointed thriller that ultimately is predictable and even a little offensive.
Psych 9 stars Sara Foster (90210, D.E.B.S.) as Roslyn, a young woman hired to work the night shift at a closed hospital. She supposedly takes the night shift to be able to match schedules with her husband Cole (Mad Men's Gabriel Mann), who works nights as a taxi driver, but it soon becomes clear that she has some sort of connection to the hospital and a deeper reason for wanting to wander its empty halls alone at night. Roslyn's chief duty is to sort through patient files left in the hospital, and her only company during the long nights is Dr. Clement (Saw's Cary Elwes), working on filing up on the fifth floor. A police detective played by Michael Biehn (The Terminator, Aliens) occasionally stops by while hunting Nighthawk. No, not Batman's buddy. This Nighthawk is a serial killer who has been slaying women in the vicinity of the hospital by bashing and slicing them from behind with a claw hammer.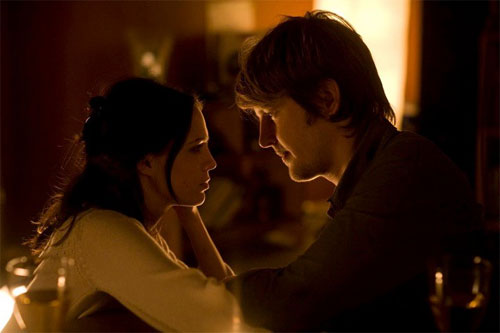 All of those pieces are introduced early, and the rest of the movie follows Roslyn as she inexplicably becomes more and more unraveled while working her night shifts. It seems like we're supposed to be seeing her gradual unhinging, but it feels very forced and disconnected. One scene will have Roslyn talking calmly with someone, and the next scene (next cut, even) will have her shambling madly through a nightmarishly lit hallway, madness abounding, only to snap her back to sanity in the following scene. Her character progression feels unnatural and doesn't make any real sense until the fourth quarter of the film, if even then. Her descent is not the only jarring and strangely constructed aspect of the movie, though. Several weird edits splice together back-to-back scenes featuring the same two characters, but there's no indication that time has passed from one shot to the next. In one scene, for instance, Dr. Clement offers to bring Roslyn coffee, and he walks out the door of his office. The shot cuts back to Rosyln, still in the same office, but now already holding her coffee.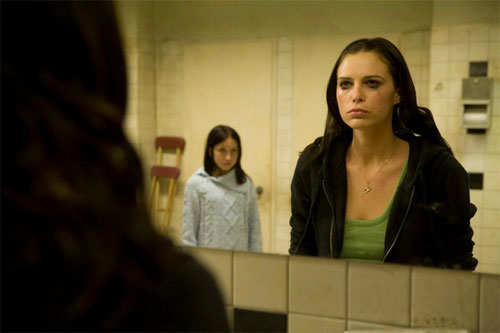 The story of the Nighthawk killer proceeds throughout the movie as well, with Roslyn becoming increasingly convinced that she knows the killer's identity. Her suspicions and investigation are a central thread in the plot, but all the twists and turns feel telegraphed and obvious early in the film. In fact, anyone who has seen a decent number of horror, suspense, or mystery movies should be able to guess all of the several surprises as soon as the first hints drop. Psych 9 borrows heavily from a number of previous thrillers that executed the same twists with much more subtlety and cleverness. Having all the disjointed scenes resulting in a few plot points becoming incoherent does not help matters any more than making all the characters unrelatable does.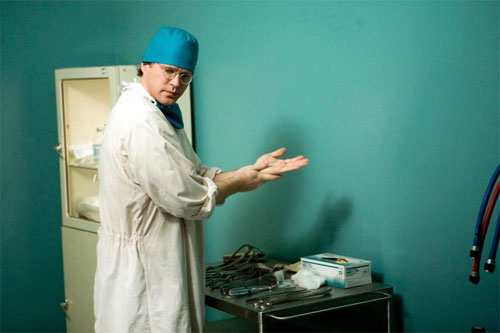 Earlier I mentioned that Psych 9 is a little offensive, but I will need to reveal elements of the ending in order to explain my problems with it. If you haven't seen the movie and want to remain unspoiled, please skip the rest of this paragraph. Otherwise, the spoilers begin here! We eventually learn that Roslyn's problems all stem from her horrible childhood. Her father made a practice of raping and otherwise abusing her, while her mother turned a blind eye to what he was doing and eventually tried to kill Roslyn and herself. Having a troubled character with a past tortured by childhood abuse is nothing new, but Roslyn's story steps over the line when the fact that she was a victim of such abuse becomes the motive for her murdering a bunch of women who look like her mother. That's right; Roslyn is the Nighthawk killer, and she becomes this crazed killer because she was abused as a child. It is not uncommon for a real life serial killer to have grown up in an abusive household, but the way it's all handled here smacks of insensitivity. More than once, characters remind us that "the abused becomes the abuser." It's an adage that, when dropped into the context of this uneven horror flick, becomes a dangerous accusation against victims of abuse. I have no personal experience with abuse, but seeing the movie go down such a deeply mined path in an entirely haphazard way really takes me aback and leaves me feeling a little grimy.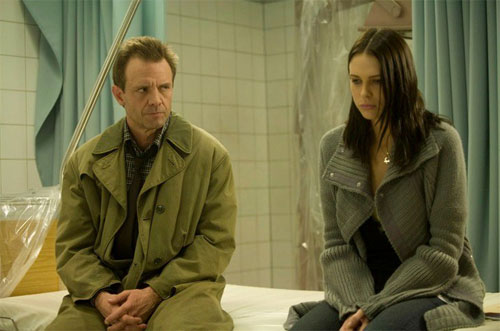 If you're interested in the Ghost House Underground movies (and you should be), Psych 9 isn't the one to check out. The scares are mostly of the "startle" variety in a movie that seems to think it's deftly building dread and suspense. None of the character interactions ring true, and there's nothing about any of the performances to latch onto and to engage the audience. The pacing and editing are uneven and occasionally confusing, and the end ultimately is an unsatisfying one. Ghost House Underground puts out some great low budget indie horror films backed by recognizable talent. The previously reviewed Stag Night is a good example of how they get it right. Psych 9 just misses the mark in almost every area, and I recommend passing on it to check out some of their other and more substantial fare.