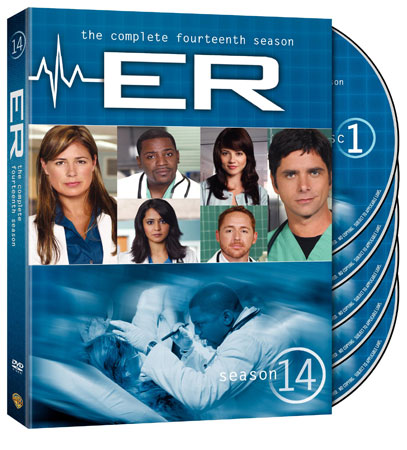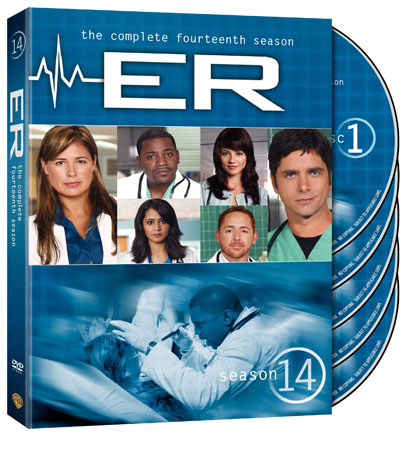 Warner Bros released their penultimate ER DVD collection last week with ER: The Complete Fourteenth Season. Here's a look inside at the episodes and the features included in this latest season box.
The Season
In this age of quick-trigger cancellations, it's a rare thing for a TV show to reach five seasons, much less the fifteen that ER ran. The late Michael Crichton, doctor and novelist famous for Jurassic Park and many other works of science-heavy science fiction, created ER in 1994, and the series would go on to become the longest running medical drama in American TV history. During its long run, ER's cast was in a nearly constant rotation, accomplishing a difficult feat in endearing longtime viewers to new cast members while phasing out the old favorites. The show made household names out of actors such as George Clooney and Julianna Margulies and introduced us to a generation of televised talent.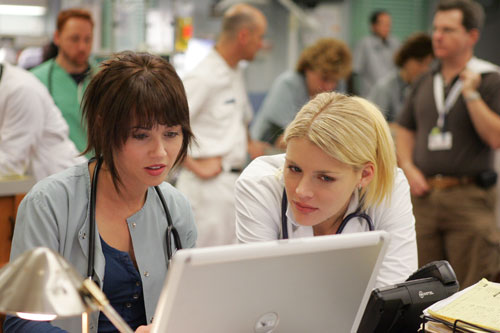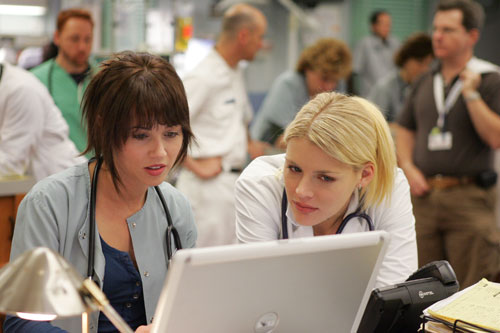 By the time the fourteenth season aired in 2007, the main cast included Goran Visnjic, Maura Tierney, Mekhi Phifer, John Stamos, and Linda Cardellini, among others. The season also saw recognizable actors like Stanley Tucci, Sam Anderson, and Kari Matchett in supporting roles, along with some notable guest appearances such as Hal Holbrook in the sixteenth episode and Steve Buscemi as a drunken patient in the season finale.
NBC originally ordered 22 episodes for the season, but the writer's strike in Hollywood threw a spanner into the works for ER and all other TV shows that year. The fourteenth season ended up with only 19 episodes, but the strike was a blessing in disguise, allowing ER to live out one more season before ending. In the middle of this season, ER also celebrated a milestone with its 300th episode, "300 Patients," guest starring Peter Fonda.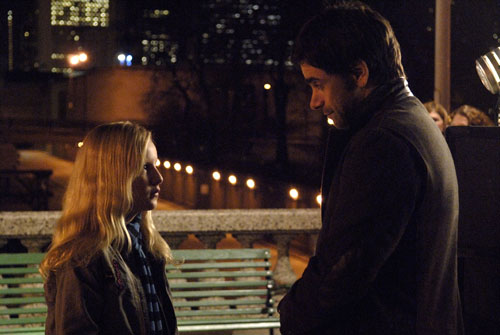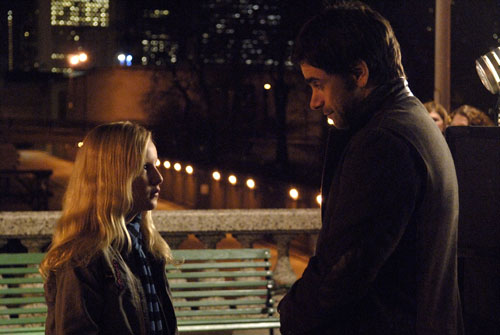 The DVD
This new DVD set collects all 19 episodes from the season across its 5 discs. The set comes in a slim plastic case inside a cardboard slipcover that fits well on the shelf alongside its thirteen predecessors. Along with the episodes, there also are a few extras included:
Outpatient Outtakes: Unaired Scenes
ER at 300: Highlights from the ER 300th Episode Tribute at the Paley Center
Gag Reel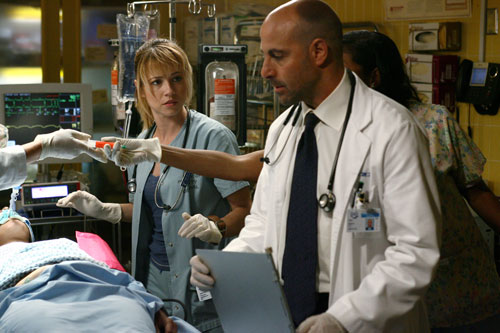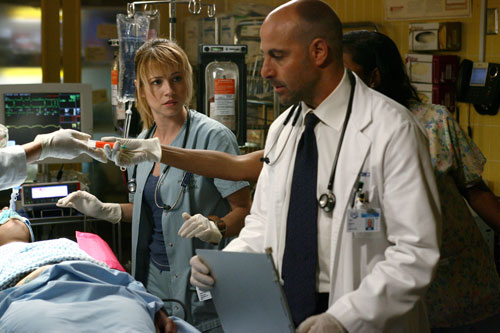 Conclusion
ER is a series with a long and powerful history, but it's unique from many of today's dramas in that while it has ongoing stories and arcs, it's very easy to jump into an individual season or even episode midstream without feeling entirely lost in the story. The fourteenth season isn't as strong as some of the previous years or as powerful as the final season that followed it, but it still contains a lot of great drama and medical action spread throughout its 19 episodes.