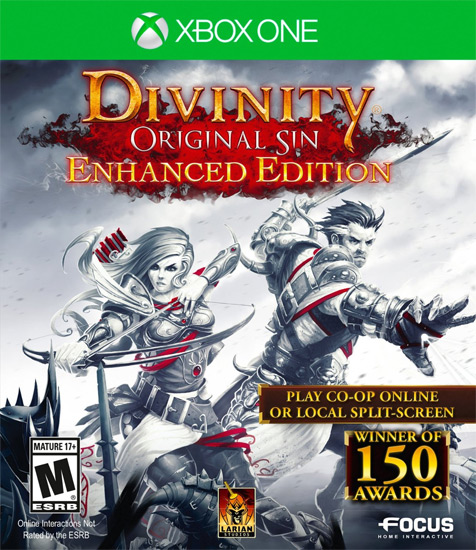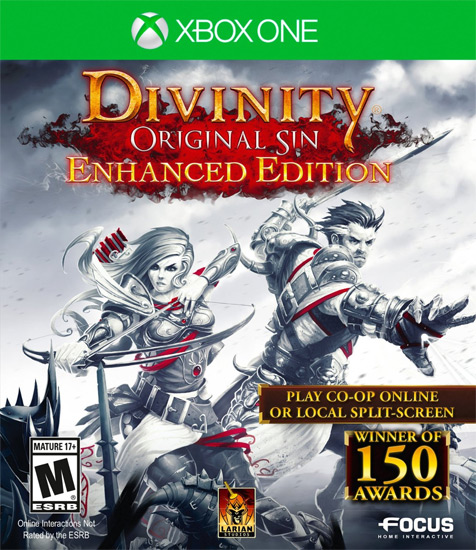 Divinity: Original Sin is a title that already is familiar to RPG fans on PC. The game released in June 2014 to rave reviews after successfully receiving funding through a 2013 Kickstarter campaign. The game gained accolades for bringing back the hardcore fantasy roleplaying game genre of old. Original Sin was a big, lengthy game with a whole lot of characters to interact with and a whole lot of questing to complete. Now, nearly a year and a half after the game released, Larian Studios has brought it back with a new Enhanced Edition that delivers the excitement to consoles as well.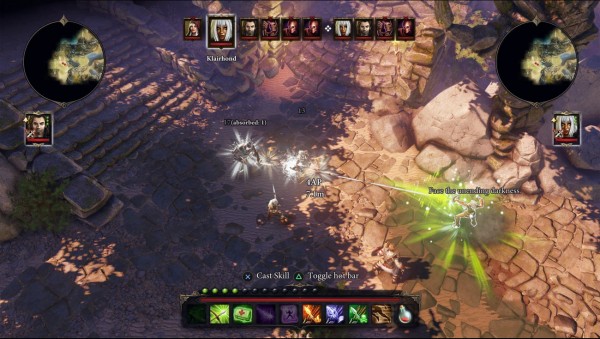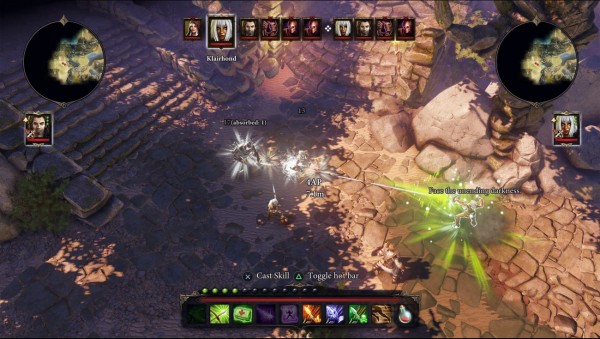 Acting as a prequel to the first game in the series, Divine Divinity, Original Sin is easy to jump into for players who never have touched a Divinity title, but it's also an immensely rewarding experience for longtime fans. The game begins by having players create two playable characters at the start. You will encounter and recruit other characters into your party during the course of the game, but these two initial characters are your vehicle into the world and will be your constant companions.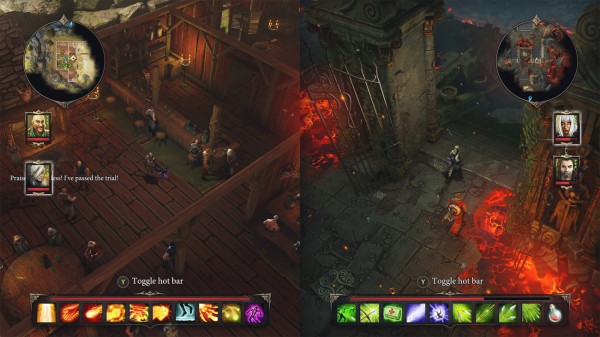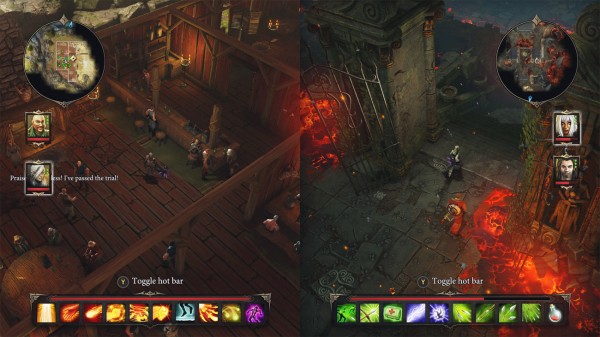 These two primary characters both are Source Hunters who travel the world of Rivelon in search of dark magic, here called "Source," to destroy. Their story opens with a murder investigation and builds from there. The build is a slow one at first, and it takes a few hours of play to really get into the meat of the game. Once you're immersed, though, there will be no turning back. Divinity: Original Sin was a must-play RPG at its initial release, and that has not changed for the Enhanced Edition. If anything, the bug fixes, tweaks, overhauls, and additions make it an even more essential play for fans of the genre.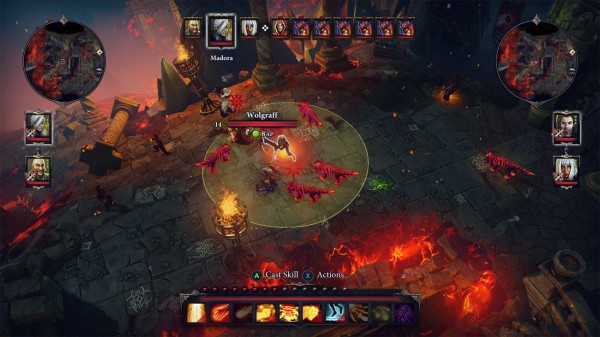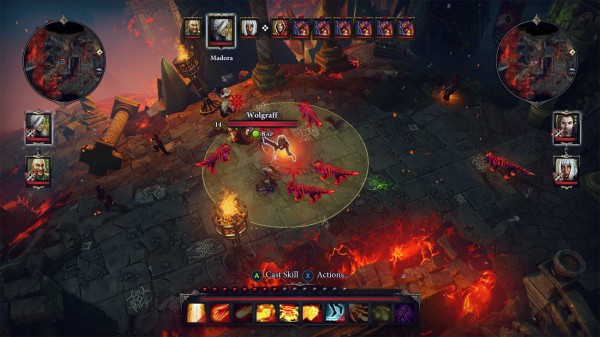 The Enhanced Edition delivered first as a free update to owners of the original PC version, and Enhanced is the only version that ever has been available on consoles. The new take on the game makes a lot of notable updates, but the most significant might be that Larian has reworked large portions of the overall plot, resulting in a brand new ending, not to mention many new quests and interactions that will keep you busily engaged in the living world of Rivelon. And it really does feel alive, as your actions and decisions will be reflected with in-game consequences, sometimes directly and sometimes surprisingly. Larian has infused the game with quirky humor, but it still holds an air of gravity as you see your characters' footprints growing larger in the world around them.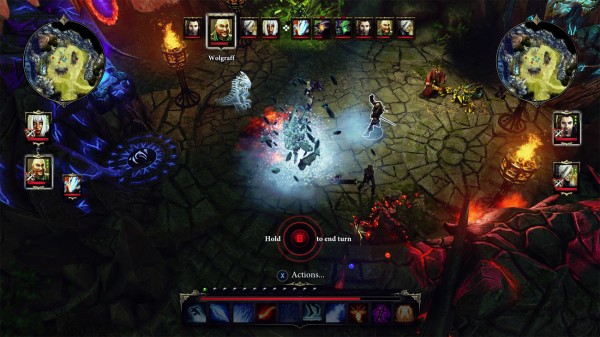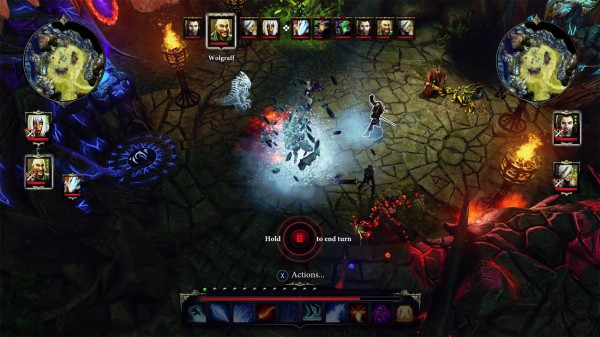 Combat in Divinity: Original Sin is turn based and tactical. Each character has a number of action points to spend each turn, and those can be used to move, attack, and take other actions. Turns alternate between the heroes and their enemies, often stretching combat out to be lengthy encounters. The overall game can take upwards of 100 hours to complete, and the tactical and deliberate nature of the combat system contributes greatly to that timing. Combat also can be difficult as you proceed through the game, requiring careful planning and deliberation, as opposed to mindless sword swinging and spell throwing.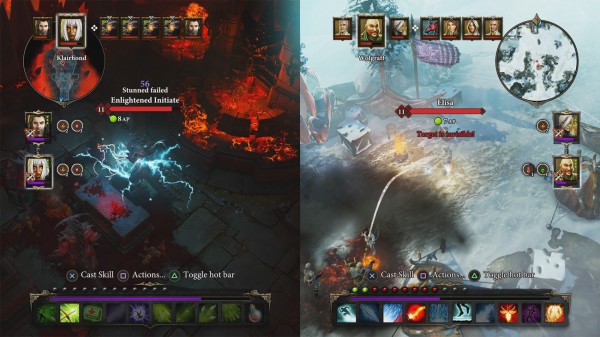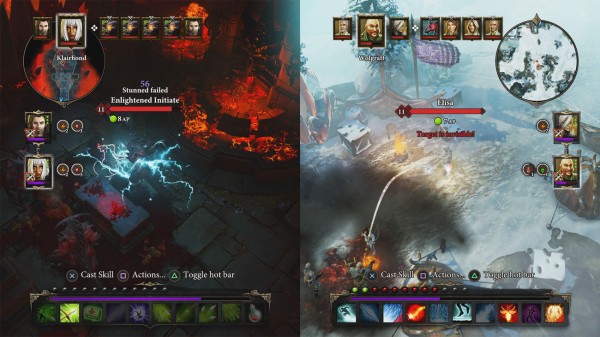 One more notable addition that comes in the Enhanced Edition is the presence of voice acting throughout. Previously silent characters now have a lot of say, and most of the voicing lends positively to the immersion. Larian also has added split screen co-op in this version of the game. Each of two players can control one of the Source Hunters, a welcome addition since a lot of the single player experience requires the player to pretend to be the two separate characters, frequently at odds with each other's viewpoint.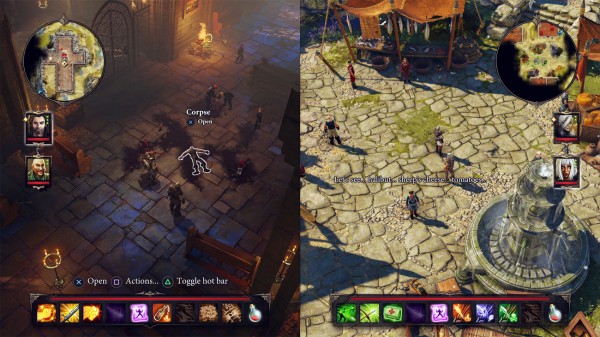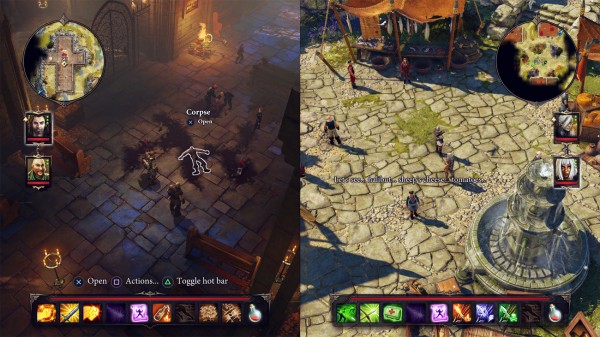 Also added this time are a couple of new game modes. Tactician Mode increases the difficulty of combat encounters, providing for even more challenging and strategically demanding fights. A second new mode is Honour Mode, which functions similarly to hardcore or "Iron Man" modes in other games. Honour Mode limits players to one save game and one life. In this mode, once you're dead, you're dead.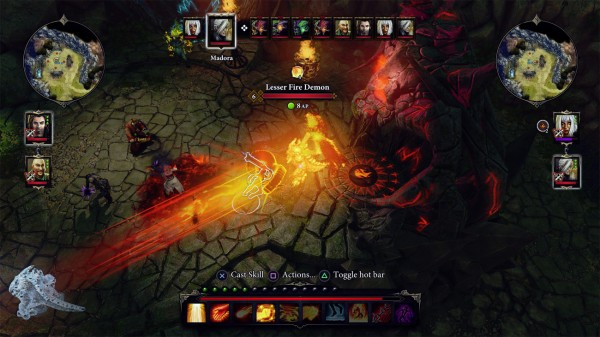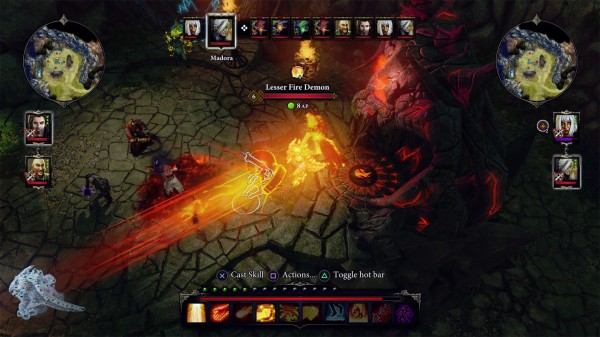 Divinity: Original Sin makes a successful translation from its PC roots to the Enhanced Edition on consoles. Some of the controls can take some getting used to on a console controller, and selecting things with a controller can be more challenging than just clicking on items with the mouse. Nevertheless, the game holds up as one of the best current RPGs out there, and it deserves a replay if you've already experienced it or a first time through if you have yet to check out the adventure.