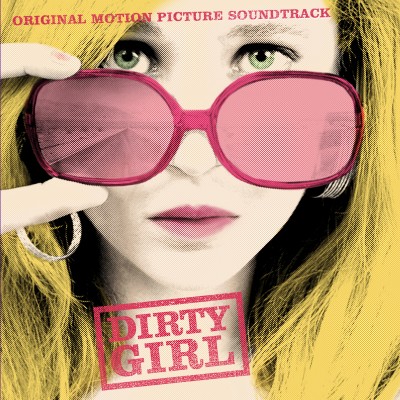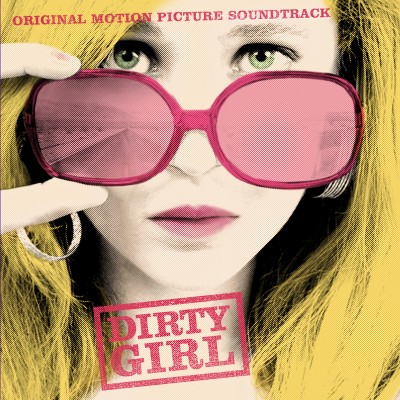 Soundtrack: Dirty Girl
Artist: Various
Label: Lakeshore Records
Release Date: October 4, 2011 (digital) and October 25, 2011 (in stores)
Dirty Girl is director Abe Sylvia's new film set in 1987 Norman, Oklahoma. The school's "dirty girl" gets sent to a remedial class where she becomes friends with in-the-closet Clarke and the two of them run away with a cassette tape of '80s tunes. Those songs are found on the film's soundtrack, which is being released digitally on October 4, 2011, ahead of the movie's October 7th release in theaters.
Being a child of the 1980s, I love the music of that decade and I was looking forward to hearing track after track of upbeat, synthesized accompaniments and big hair sounds. There are plenty of examples of the classic '80s sound on the album — Pat Benatar's "Shadows of the Night," Bow Wow Wow's "I Want Candy," Sheena Easton's "Strut," and Teena Marie's "Lovergirl" are the most prominent ones — but it's not the "Best of the '80s" compilation I was hoping for. Still, I enjoyed listening to it if for no other reason than the fact that it introduced me to Melissa Manchester. I had never previously heard of her, but she's a singer/songwriter with 19 albums and numerous singles to her credit over the last thirty-eight years. Five out of the 14 tracks on the album are hers, and while most of them sound a bit older and mellower than the typical '80s sound, they are still great songs, and I'm glad to be acquainted with this artist. From the available descriptions that I've read, Dirty Girl does not appeal to me and I have no plans to see it. The soundtrack, however, is a winner and I look forward to repeated listenings in the future.
Track Listing:

Pat Benatar – "Shadows of the Night" (3:42)
Melissa Manchester – "You Should Hear How She Talks About You" (4:15)
Tanya Tucker – "Delta Dawn" (2:56)
Melissa Manchester – "Midnight Blue" (3:54)
Bow Wow Wow – "I Want Candy" (2:43)
Rita Coolidge – "Only You" (3:16)
The Outfield – "Your Love" (Acoustic) (2:34)
Melissa Manchester – "Still Myself" (3:27)
Sheena Easton – "Strut" (4:01)
Melissa Manchester – "Rainbird" (2:56)
Teena Marie – "Lovergirl" (4:51)
Wendy & Lisa – "The Life" (4:07)
Melissa Manchester – "Don't Cry Out Loud" (3:47)
Fyfe Danger and Inara George – "Whenever I Call You Friend" (4:23)
Rating: 3 / 5 Stars