A couple of days ago, I posted some important information about The FuMP and promised I'd have some reviews up. And now here they are!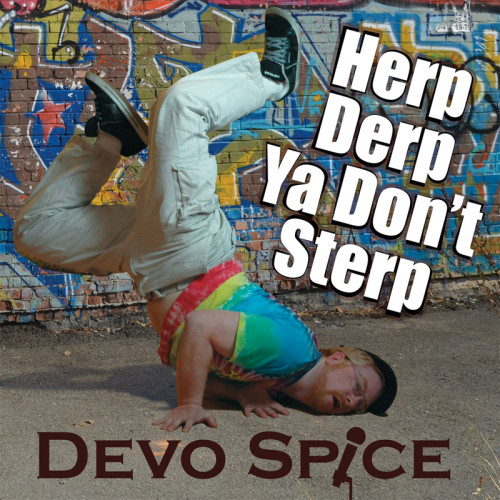 First up we have Devo Spice, who I also mentioned a few months ago for his Doctor Who-themed album, I Am the Doctor. As I wrote on my favorites of 2014 list, "The songs on this album range from the slightly surreal… to the geeky… to the just plain silly." So let's take a look at each of those categories.
In the slightly surreal category, we have songs like "Shaving Desires" and "There's a Platypus Controlling Me." "Shaving Desires," one of Devo's "ridiculous raps" (a series of songs based on topics suggested by fans), is probably the weirder of the two. It's about a marmot named Jake that comes out from Devo's kneecap and shaves him at night. No, really — it's actually even weirder than that. The other track is more metaphorical, with the platypus representing whatever it is that's keeping you down. Or maybe it's actually a literal platypus.
On the geeky side, there's the nostalgic "In the 80s." In many ways, this song reminds me of the book Ready Player One, with tons of references to stuff from the '80s that made it so cool. But then again, we didn't yet have the Internet, so maybe going back to that time isn't quite as appealing as it might seem. There's also "To Date a Klingon," a duet between a Klingon (Worf) and a human (I'm not sure who it's meant to be, if it's anyone specific) who are dating but don't necessarily have the same values. One of my favorites is the parody of Rebecca Black's "Friday," called "Friday (the 13th)." If there's one good thing that can be said about the original, it's that it inspired many a good parody.
Of course this wouldn't be a Devo Spice album without some just plain silly songs. "Devo, Are You Shoebox?" is a parody of a Scooter Picnic song called "Kyle, Are You Ian?" In this version, Devo and Shoebox are the ones getting confused with each other instead of TV's Kyle and Insane Ian. And some of the other FuMP artist start getting mixed up, too. Then there's the song that gets stuck in my head far more frequently than is probably healthy, "CUPCAKES!" In fact, it's now become impossible to mention cupcakes around me without the song popping into my head. Or even just cake. Or probably even the game Portal. Yeah, like I said, probably more than is healthy…
Anyway… Go grab Devo Spice's new album, and if you manage to catch this before the end of February 2015, then you can get the CD at 42% off!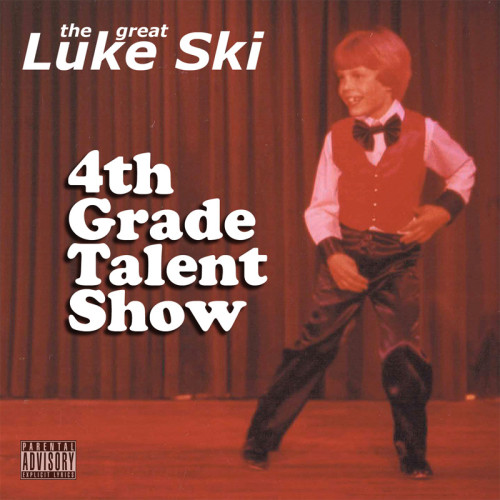 OK, I'm just going to self-plagiarize one more time and start off with what I said in that aforementioned favorites list: "Luke Ski is actually one of the funny music artists I've known about the longest, longer even than I've been writing about geek music. This album showcases a different side, a little bit more mature…, a little bit more 'real…' than his previous releases. But still with the funny."
Demonstrating Luke's more mature side is "Fake Adult," a song I can totally identify with. Or maybe I should say demonstrating his less mature side. Either way, it's about growing older and not quite being sure how to be an adult. And there's "Neurotica." I have less of an issue with this personally, but there have certainly been plenty of times when I've made up narratives about what everyone else is thinking about me, even though they're probably not actually thinking about me at all. It's certainly a common enough problem.
Some songs about more "real" topics include "Angry Nerds" and "Paywutchyalike" (which features Devo Spice and is also on his new album). I mentioned "Angry Nerds" when I reviewed Insane Ian's album, since it's also included there. We nerds do tend to get rather… passionate… about certain topics, and this song highlights that. "Paywutchyalike" is about something I find really interesting, the idea of allowing consumers to set their own prices on music. Well, actually, this song goes even further, into the really ridiculous, including setting prices for iPhones, surgeries, and even wars. So maybe the idea that the consumer knows best isn't always the way to go…
On the straight-up funny side, there are plenty to choose from, of course. I'll just mention a couple: "Orko, Slimer, Wicket, & Snarf" and "The T-Rex Song (Director's Cut)." The former is about the four titular characters partying together with other '80s TV show and movie characters. If you're a child of the '80s, don't pretend you didn't love those characters when you were growing up. You may hate them now, but they don't care since they're rolling in the dough. The latter song is more of a series of stories about a T-rex that encounters various people that make him angry. So he eats them, of course. Because he's a mother-f***in' T-rex, that's why!
So go pick up Luke's newest album and enjoy the fun that is a 4th Grade Talent Show.