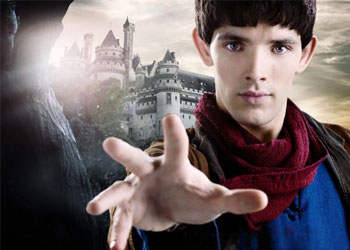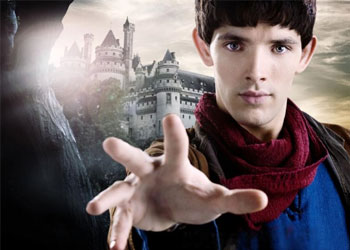 If you're at a loss for good, new Arthurian TV, we have just the solution. BBC has given us four copies of the first season of Merlin on DVD, and we're passing them along to you! Here's how you can enter to win:
1) Leave a comment on this post, telling us what your favorite version of the character Merlin has been, whether in books, movies, TV, or elsewhere.
or
2) Follow @Fandomania on Twitter and tweet this message: "Follow @Fandomania and retweet this to enter the Merlin Season 1 DVD contest! http://bit.ly/cJMkCg"
Do one of the above, and you'll get an entry into the contest. Do both, and you'll get two entries!
You have until midnight Eastern time on the night of Sunday, May 2, 2010, to enter.
Good luck!