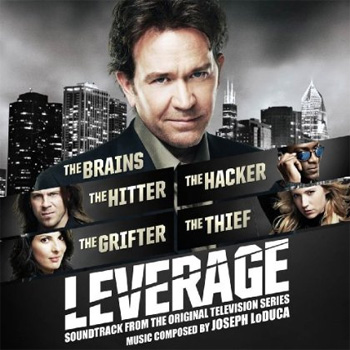 Courtesy of La-La Land Records, this week we're giving away five copies of the soundtrack to the TV show Leverage! We covered this release earlier when Chad reviewed the soundtrack and interviewed the composer, Joseph LoDuca. Now's your chance to bring the CD home.
Here's how you can enter:
1) Leave a comment on this post.
or
2) Follow @Fandomania on Twitter and retweet this message: Follow @Fandomania and retweet this message to win the Leverage soundtrack!
If you do one of the above, you will get one entry in the contest. If you do both, you'll get two entries! We'll be accepting entries until midnight on the night of Friday, February 5, 2010. We'll then randomly draw five winners, each of whom will receive one Leverage soundtrack.
Good luck!