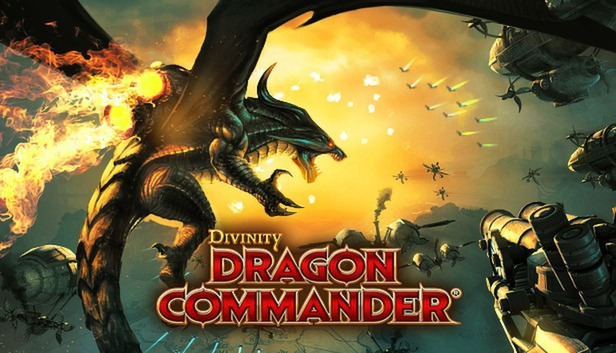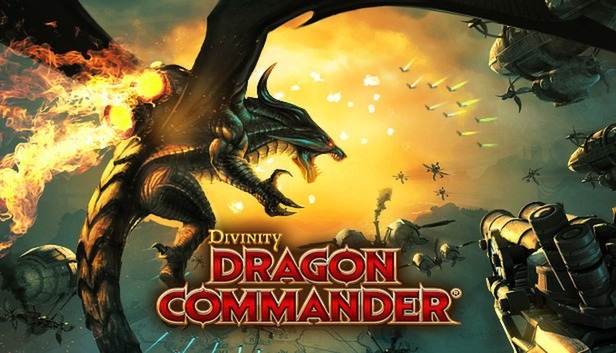 Divinity: Dragon Commander is Larian Studios' sixth game and the third Divinity installment to date, and it is packed with more promises than a late night infomercial. This is a game that tries not only to be a coherent real-time and turn-based strategy title, but also a third-person shooter as well as a role-playing game.
And let us not forget the dragons. This game also promises dragons.
It seems too good to be true. One may think that a game that proclaims to feature all of these concepts effectively is destined to disappoint. At best, it may do one thing very well while the other aspects are left to flounder. Thankfully, while Dragon Commander does have its shortcomings, none of them are so profound that the game becomes any less enjoyable. All of the promised features combine to create a very involved and entertaining title.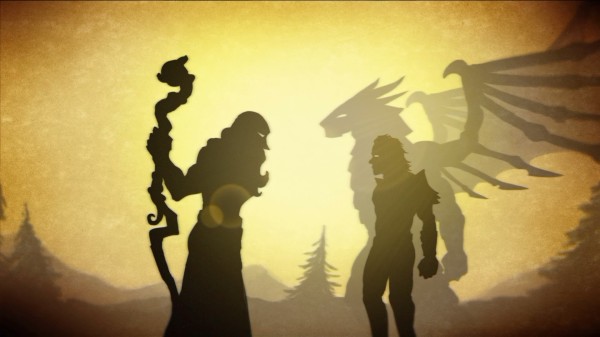 Divinity: Dragon Commander takes place in a world that is in the middle of a great war. The Emperor of the Realm has been slain by his children, and each of his would-be successors to the throne now fights for control. You are the half-dragon bastard son of the recently deceased Emperor. You are approached by Maxos, a powerful wizard who is sure you are the realm's only hope of achieving peace. He gives you an airship, the Raven, and military backing, but that won't be enough to become the new Emperor. You will be faced with many conflicts, both on and off of the battlefield.
The game offers two modes: a story-driven single player campaign and a multiplayer mode with several different gameplay styles. The multiplayer mode offers online and LAN options, and players can choose either a custom campaign or a single skirmish. As the multiplayer experience is often subjective, it is the single player campaign that truly makes this game a quality title.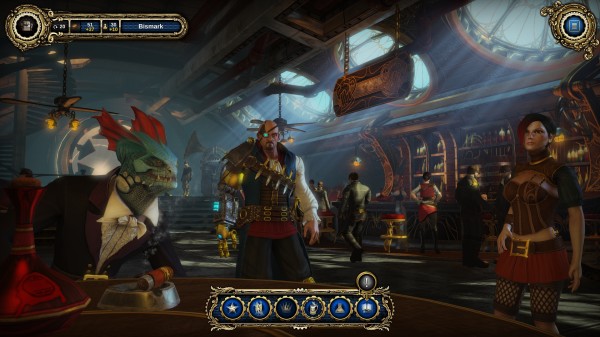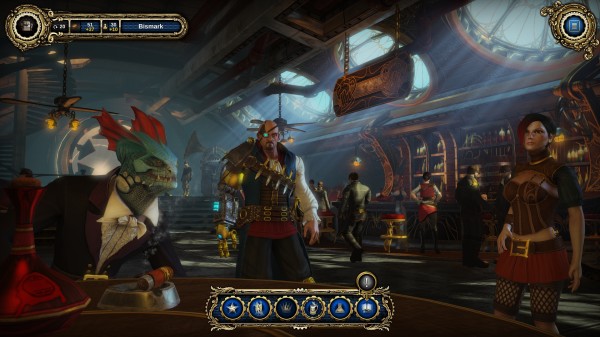 From the moment you board the Raven it is easy to see how beautiful this game is. The technology designs clearly define how advanced this civilization is, and the characters are incredible. Whether it's one of your generals, a princess, or even the dragon you choose to play as, each design is memorable and completely individual. Despite some texture imperfections, the characters are beautifully rendered and fit well into the game. In a world where steampunk and fantasy designs are so often overused and rarely well done, Dragon Commander is a refreshing take on an exhausted trope.
The single player campaign takes place in turns. Each turn allows you to consult with your councilors and generals, do research, and make your next military moves. While it can be tempting to simply jump straight into battle, there are consequences to neglecting your imperial duties.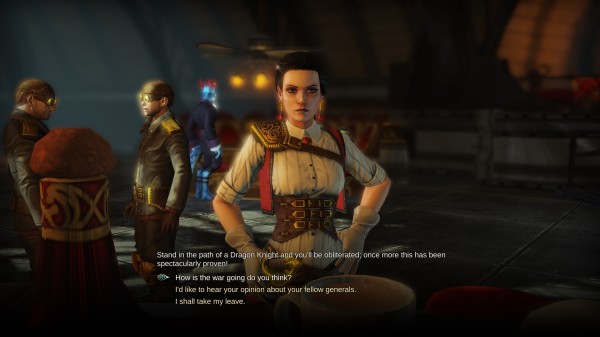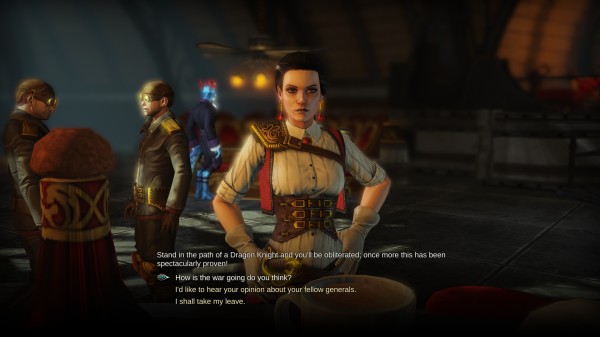 There are many choices to be made, be it political or otherwise. Your generals will come to you to solve conflicts among them, your councilors will want to hear your say on pressing issues, and the princess you choose to woo will also seek your help. Every decision you make affects your status with each race and how well your cabinet receives you. It is this political pressure present in the game that truly makes Dragon Commander stand out amongst other titles. You can conquer the world just fine, but will it mean as much if your people hate you?
Once every decision waiting to be made that turn has been taken care of, you can move on to research and battle. Research points are earned over the course of each turn. Using your research points you can unlock new military technologies and dragon powers, and both are vital to the outcome of battle. Once you've done all the research you care to do, it's time to go to the strategy map and do some conquering.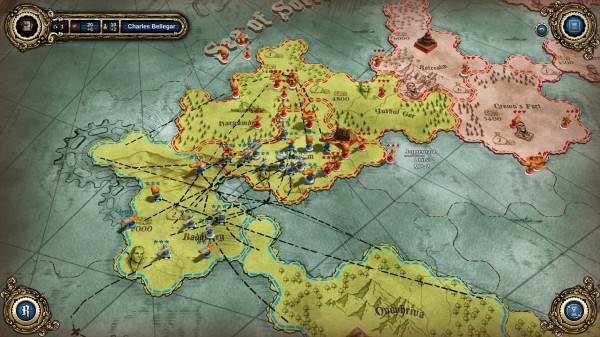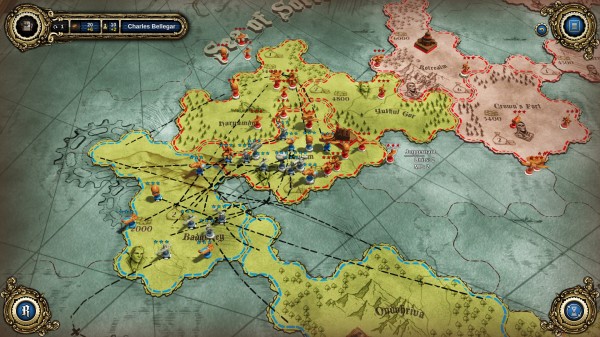 The strategy map is where your turn-based combat will take place. During your turn of combat, you can build new structures in countries you have occupied and build units to protect you from the oncoming hordes. There is no time limit, allowing plenty of opportunity to make sure all of your ducks (dragons?) are in a row before you end your turn. This part of the game is fun and challenging, and the AI is well balanced and fair. At the end of the turn, if your units occupy a country that the AI has occupied, it will be time for battle.
At this point, you are given a choice: send your army in to fend for itself, lead the troops yourself, or send one of your generals. Choosing to lead the troops yourself will take you to the real time strategy/third person shooter portion of the game.
If you choose to go to battle yourself, I highly recommend watching any tutorials the game offers you. While this part of the game is fun once you know what you are doing, the controls are not very intuitive. Some of the more useful skills and tools made available to you can go completely unnoticed if you do not take the time to read up on them, and this could mean the difference between winning and losing a battle.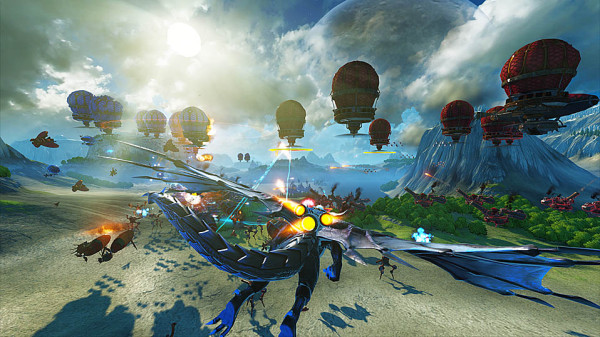 The real-time strategy portion of the game is unfortunately basic, once you have learned everything you need to know about how to play through it. However, once you have entered the battlefield in your dragon form, combat becomes much more interesting and one can almost be thankful for the sometimes simplistic troop movements. The controls here are easy to master, and being able to defend your troops with your draconic powers adds a feeling of accomplishment to each battle won.
Once you've won (or lost) a battle, you have completed a full turn. The effects of the decisions you have made will take place, your approval with rise or fall, and it's time to make your next move. There is clearly a lot that goes into each turn, and the game encourages you to take your time. After playing for three hours I only managed to get through about seven turns.
As I stated at the beginning of my review, while each piece of the puzzle that makes up Divnity: Dragon Commander has its flaws, together they create a game that is as fun as it is complicated. Much like war, this is a game that demands patience and intelligence as well as strategic prowess. And, due to the differing consequences of each decision made, it has a certain level of replay value that is rarely present in the single player campaign of your everyday real time strategy game. Divinity: Dragon Commander is certainly worth its 40 dollar price tag.
More information on the game can be found on the game's website. Divinity: Dragon Commander is available for purchase via Steam, as well as directly from Larian Studios.