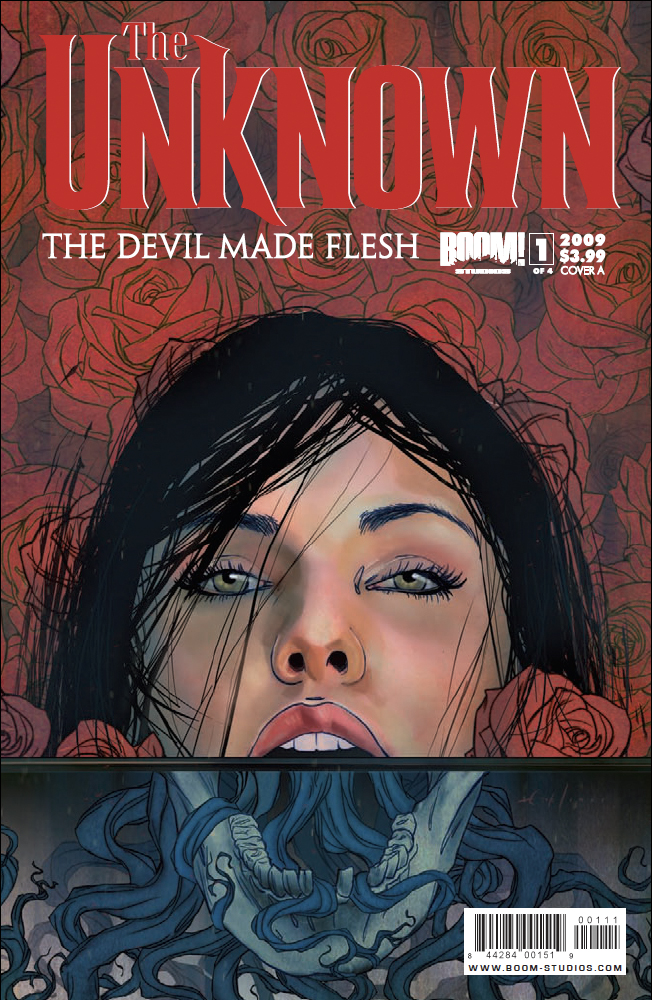 Issue: The Unknown: The Devil Made Flesh #1
Release Date: September 30, 2009
Writer(s): Mark Waid
Artist(s): Minck Oosterveer
Cover(s): Erik Jones, Matthew Alexander Stojanov and Digikore Studios, Kristof Spaey and Michael Birkhofer
Colors: Andres Lozano
Letterer: Marshall Dillon
Publisher: BOOM! Studios
Catherine Allingham and James Doyle are back, only things are a touch different than they were the last time we saw them. The world's greatest detective and her assistant had been investigating cases that had to do with the supernatural because Catherine had a major need to find out what happens to us after we die. She only had six months to live. What happens in this miniseries takes place a year later.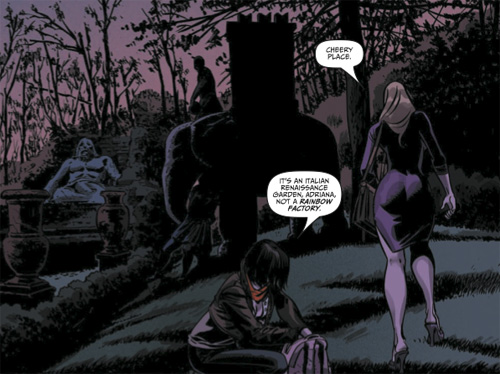 Right off the bat, something's off here. James isn't working for Catherine (some other chick is trying out for the assistant job), and Catherine has no idea who James is. From there, James fills us in on what he remembers about the last case he and Catherine worked (it was a year ago), and tries to fill in the gaps of missing memory in the process. There's also the tiny fact that Catherine only had six months to live a year ago, and she still thinks she only has six months to live now. Either something supernatural is going on here or that's the longest six months in the history of keeping track of time!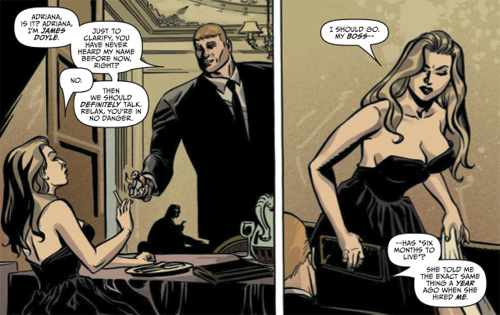 I have six words to sum this issue up: Holy guacamole, this issue is awesome. I can't even believe how fast this one issue got me excited about comic books and this title in particular (because I wasn't that thrilled with the ending of the first miniseries of this title). Immediately, this issue reeled me in with that stunning Erik Jones cover (if BOOM! made a poster out of that, I would not complain), and from then on the story just kicked me repeatedly for ever having doubted that it would be fantastic. Of course, I'm personally a sucker for this type of material (I'm obsessed with entertainment that has supernatural themes), so I knew I'd come back to this series no matter what. It's that same thing that kept me coming back to The X-Files or Supernatural; the main idea and the two main characters of the title are engaging and you want to know more about it all even if parts left you not as excited as other parts. It's also the simple fact that Mark Waid knows how to tell a story.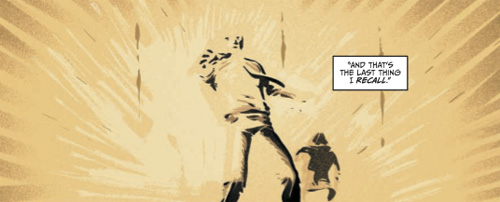 I had predicted this next volume would pick up right where the first miniseries left off after reading that last issue, and that definitely affected how I felt about the title as a whole. Clearly, a big mistake on my part to think Waid was going to do something predictable. He obviously has vast amounts of material for Catherine and James to investigate, and it doesn't seem like it'll get dull any time soon if what goes down in this issue is any indication.
Rating: 4 / 5 stars