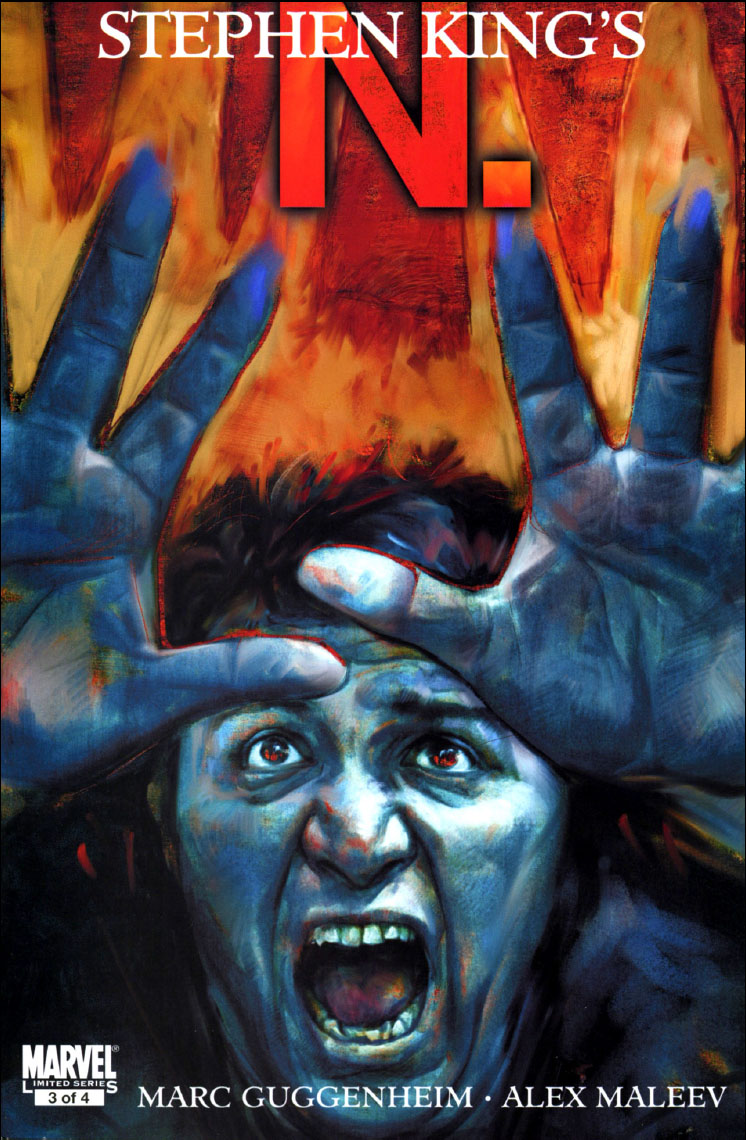 Issue: Stephen King's N 3 of 4
Release Date: May 5, 2010
Creative & Executive Director: Stephen King
Script: Marc Guggenheim
Art & Cover: Alex Maleev
Letterer: Chris Eliopoulos
Publisher: Marvel Comics
Issue 3 of Stephen King's N details Dr. John Bonsaint's slow descent into the madness his former patient, N., handed off to him.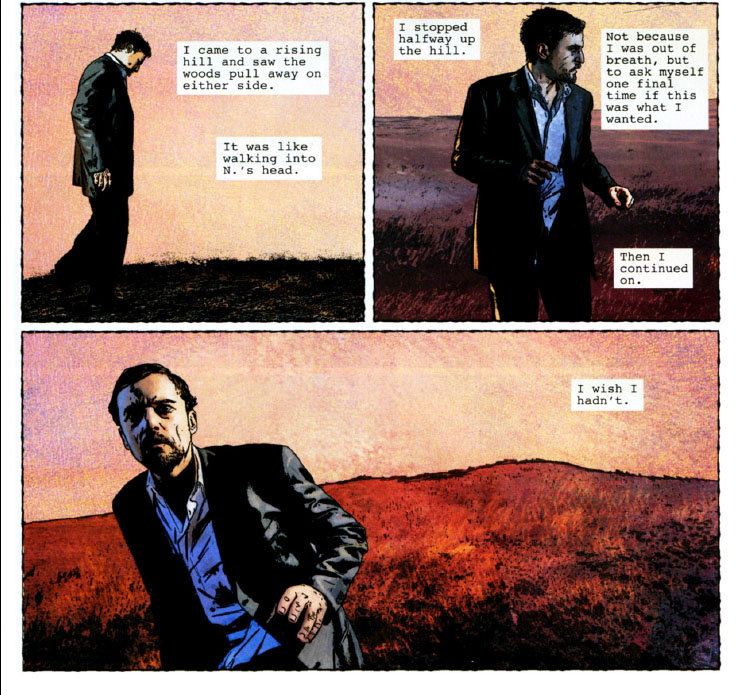 "Can you catch a mental illness the same way you can catch a cold?" is the premise of this miniseries. As simple as that is to read and understand, the actual comic is a little more mind-scratching. As in, I'm not entirely sure what's going on or where the story's going, and that's a good thing. The fact that I find myself strapped in for the ride with no expectations on where this should go or could possibly go is fantastic and refreshing.
This entire issue follows Dr. John Bonsaint as he goes from relatively sane doctor to a complete nutter who ends up taking a swan dive off a bridge he and his wife use to hang out on as children. His patient N. kills himself, and while Bonsaint feels like he failed N. as his doctor (N. having killed himself and Bonsaint not being able to "cure" him), he is also very intrigued by the man. So much so that, in a complete Pandora moment, Bonsaint drives out to the field with the stones that set N. off to his eventual end to see what he can find.
What he finds, unfortunately for him, is the same insanity that N. had. Not to mention the same end.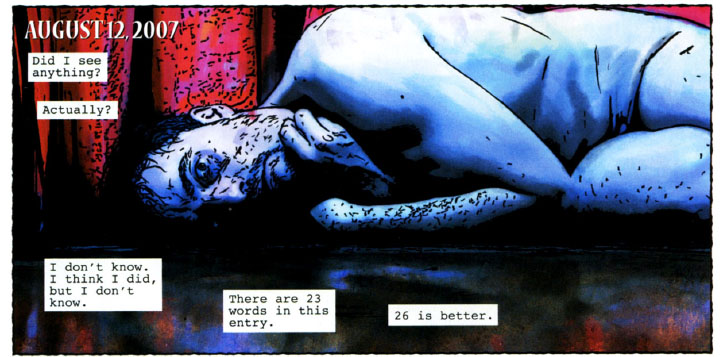 I have been finding this title very interesting so far. It's definitely more of a psychological thriller in the vein of Lovecraft, and that's a nice change of pace from the blatant in-your-face type horror that we get a boat load of nowadays. The narration of this issue (and most of the title) is a Dracula style narrative — it's told through correspondence or journal entries, with "real time" dialogue between characters inserted at certain points. It definitely leaves you wondering if all these people are just catching The Crazy from one another or if there really is some dark, nasty thing lurking just beyond our understanding that looks a lot like a mix between Goya's The Colossus and Saturn Devouring His Son. Either possibility presents its own specific set of horrifying outcomes.
The art is a perfect match for the story. More often than not, I've noticed that either the art or the story stands out more in the comics I've been reading lately. I think this miniseries is a perfect example of how the two can and should work together and be on equal footing. When working in concert, you end up with a comic that is a great example of how the medium should be taken seriously in terms of artwork and literature.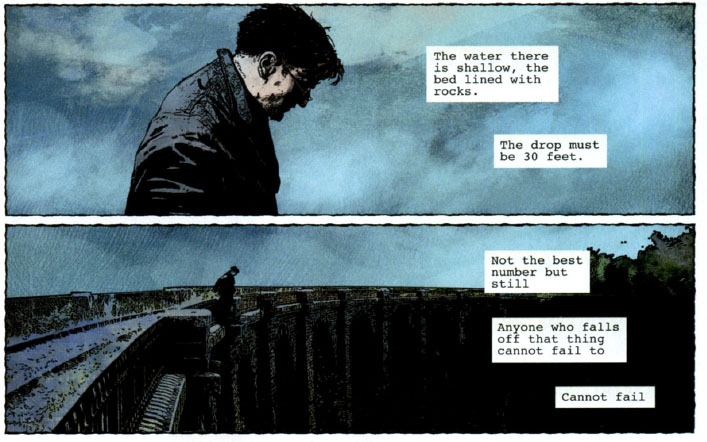 Rating: 4 / 5 Stars