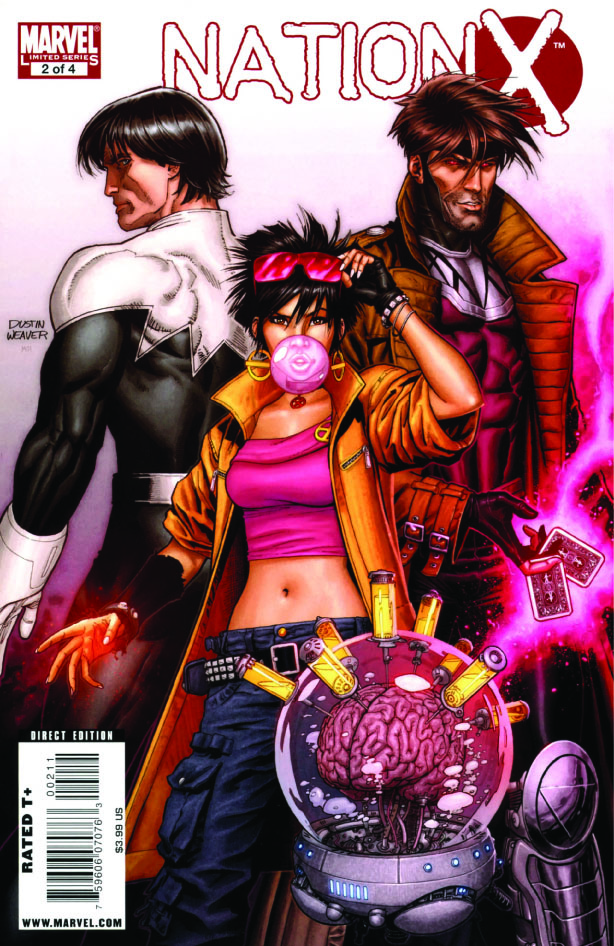 Issue: Nation X #2
Release Date: January 13, 2010
Cover: Dustin Weaver and Morry Hollowell
Letterer: Jared Fletcher
Publisher: Marvel Comics
Another anthology of Marvel U stories, and this issue was okay. I mean, it's kind of nice to have short one-offs from the perspective of various characters in the X-Men corner of the MU because there are so many to choose from. Just like a box of assorted chocolates, sometimes you chomp on one with a nut in it that cracks a tooth and makes you curse ever eating a box of assorted chocolates again until you find the nougat or caramel one and then the box of assorted chocolates isn't so bad.
Story 1: "Wish You Were Here"
Script: CB Cebulski and Jim McCann
Art: Mike Choi and Sonia Oback
Edits: Jeanine Schaefer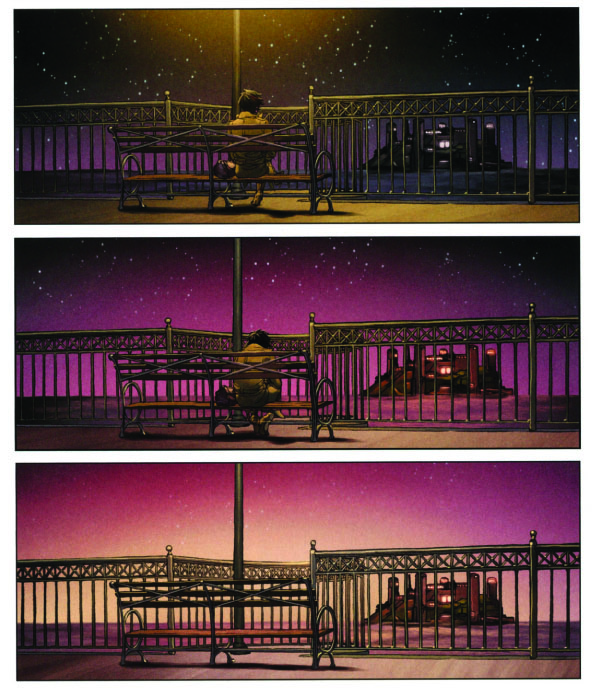 I really liked the Jubliee story. I think most of this might have had to do with the fact that I adored her when I was 13. I was wondering how she'd take being a mutant without mutant powers and this was a nice little story that addressed that. I particularly liked the writing of the letter to Wolverine throughout the story. It was touching, the way she couldn't figure out what she wanted to say to him, how much she should say to him, that kind of thing. I've always like the dynamic between her and Wolvie, so when she did decide on what she'd write it just made me smile. It was fitting and seemed very appropriate for the characters.
Story 2: "Martha Johansson vs. Quentin Quire in 7 1/2"
Script: John Barber
Pencils: David López
Inks: Álvaro López
Colors: John Rauch
Edits: Nick Lowe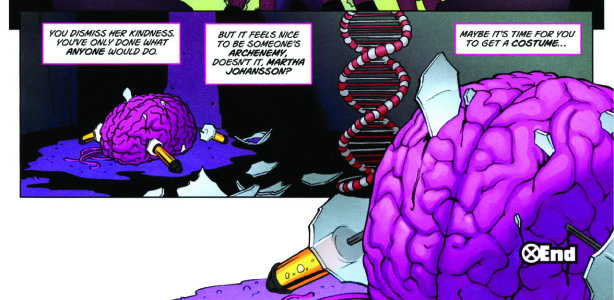 The Martha and Quire story was entertaining and fast-paced for a couple of characters I don't know or care about. If memory serves (and it's entirely possible that it's failing in the most epic way with me here), these two characters came from The New X-Men title that was out after the first X-Men movie. I wasn't really a fan of that title (the first volume, at any rate), so Martha and Quire didn't really hit any buttons for me.
Story 3: "LDR"
Script and Art: Tim Fish
Colors: Tim Piotrowski
Edits: Daniel Ketchum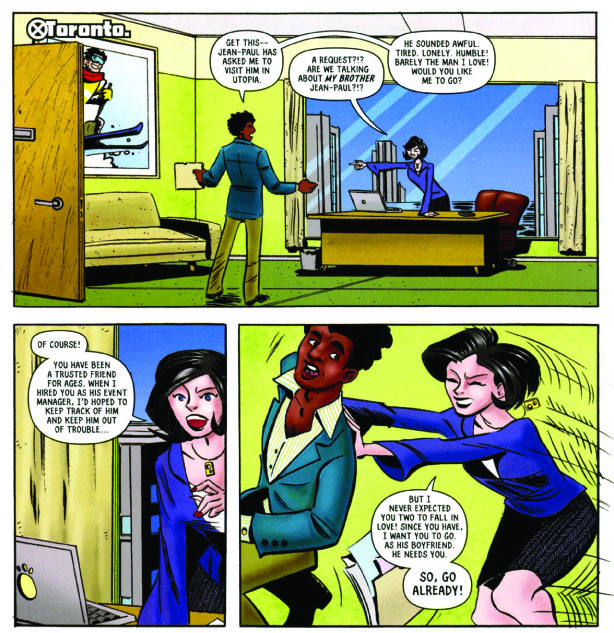 The Northstar story was the weakest in this issue. I liked the artwork since it was so not your typical superhero style and felt very retro, but the dialogue felt very fake and forced. None of it seemed natural at all, even by superhero Marvel standards. That made it very difficult to read all the way through, let alone enjoy it.
Story 4: "Cajun Justice!"
Script and Art: Becky Cloonan
Edits: Jody Leheup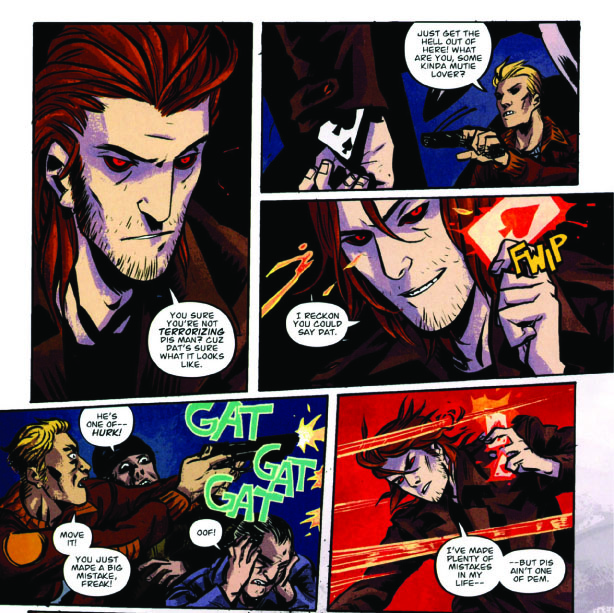 The Gambit story was a good one to close with. Another favorite from childhood, this story was nice and introspective. The tone had the appropriate about of brood in it for a Gambit-centric storyline and so was how it ended. Of course, I loved the art and the painterly style Becky Cloonan has. The Cajun dialect felt a little heavy, but that could be because I'm not used to reading it anymore. It's been a long time since I've read a comic with the Ragin' Cajun in it.
Rating: 2.5 / 5 Stars