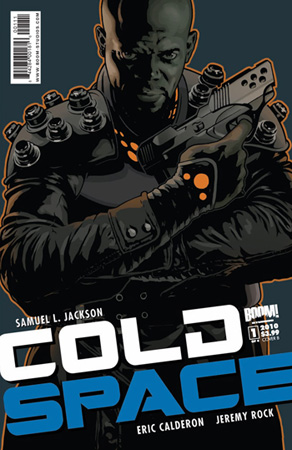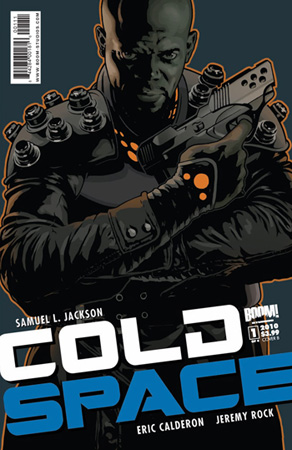 Issue: Cold Space #1
Release Date: April 14, 2010
Writer/Creator: Samuel L. Jackson and Eric Calderon
Artist: Jeremy Rock
Colorist: Juan Manuel Tumburús
Letterer: Troy Peteri
Cover A: Dave Johnson
Cover B, Cover C, C2E2 Cover: Jeffery Spokes
Publisher: BOOM! Studios
Samuel L. Jackson has teamed up once again with his Afro Samurai collaborator, Emmy-nominated writer/producer Eric Calderon, this time to venture into the world of creator-owned comic books. The first issue of Jackson and Calderon's new four-part miniseries, titled Cold Space, was recently released by BOOM! Studios. When outlaw Mulberry crash lands on a hostile planet on the brink of civil war, he finds himself caught in the cross-fire between the planet's warring factions. Fortunately, where there's war there's also money to be made, and Mulberry is just the man to take advantage of such an opportunity.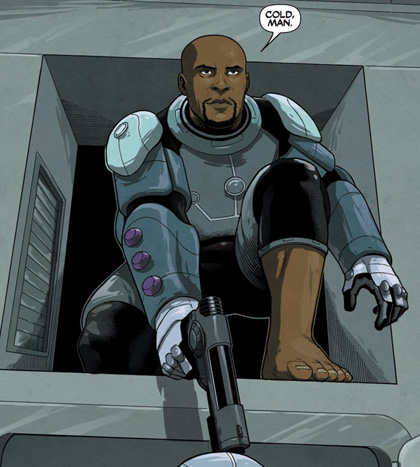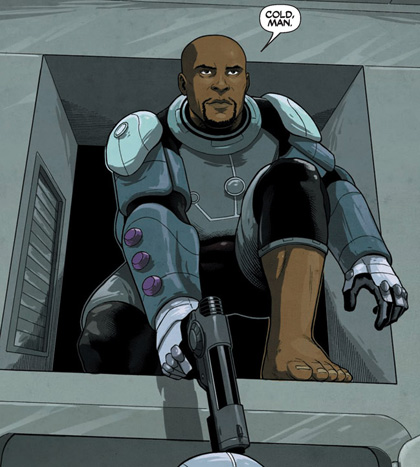 "I'm a long time comic reader and big fan of many genres in graphic novels and manga — from crime thrillers, Westerns, & super-hero books, to samurai dramas, science fiction and horror. So I actually do read the stuff — and lots of it," Samuel L. Jackson commented when asked about his decision to create Cold Space. "Now's my chance to put my stamp on the medium with something new, but with a classic taste of the stuff I already like."
Cold Space is characterized as a "hard-boiled sci-fi action-adventure" series, and the first issue introduces readers to the series's antihero, Mulberry, who is drawn to look like Samuel L. Jackson. Similarly, Mulberry seems to be an amalgamation of virtually every character Jackson has ever played, displaying the characteristic cool, controlled demeanor, confidence and combat skills frequently portrayed by the actor on screen. Fortunately, Mulberry does have a few weak spots, making the character more interesting than one that was nothing more than a carbon copy of Jackson's previous roles would be for readers. Although Cold Space #1 doesn't provide any of Mulberry's back story, some of the issue's action does hint at the potential for uncovering at least part of this information as the four-part series unfolds — although how well the series will be able to explore Mulberry's past in just four issues remains to be seen.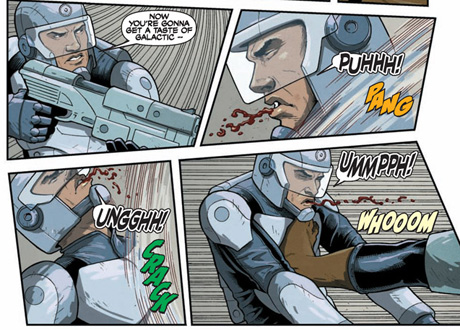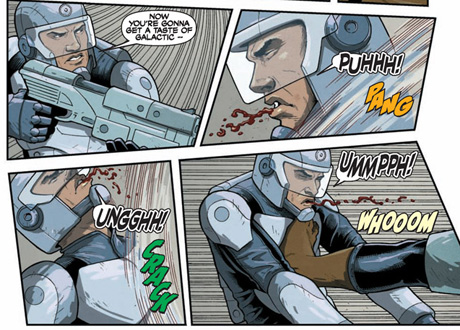 When asked about his collaboration with Samuel L. Jackson on Cold Space, co-writer Eric Calderon remarked, "It's my honor to continue my creative relationship with Samuel L. Jackson and to work with the passionate people at BOOM! Studios. I hope everyone will dig the excellent covers by Dave Johnson, Jeffrey Spokes and the tight interior line work by Mr. Jeremy Rock." BOOM! Studios's CEO Ross Richie was also excited about the Cold Space project and the independent publisher's collaboration with Jackson and Calderon. "C'mon, who are we kidding, this is a fanboy dream! Don't pinch me, I don't wanna wake up!" Richie was quoted as saying, "This is going to be a straight-up blast!"
Like most first issues from four-part miniseries, Cold Space #1 sacrifices a certain amount of action for plot development in order to set up the remaining three issues. If the series continues the way the first issue has, however, BOOM! most likely will have another hit on their hands with the potential for the series to become a popular cult classic.
Rating: 3.5 / 5 Stars